Hyderabad: "Today morning, a Class VI girl brought me her notebook. On the first page, its written 'My teacher Augustin'. What better gift do you need on Teacher's Day," laughs T. Augustin, additional in-charge headmaster of the ZPHS High School. When Augustin joined the ZPHS almost a year back, he was the only teacher running the school.
"Students were least interested in coming to school then. They didn't know how to learn, and they were in-disciplined," recalls Augustin. So, it was left to Augustin to revive everything from scratch.
Agustin says, "Chintalakunda is a remote region. Teachers are not interested in working here. I picked the opportunity to teach here because this school really needed a teacher."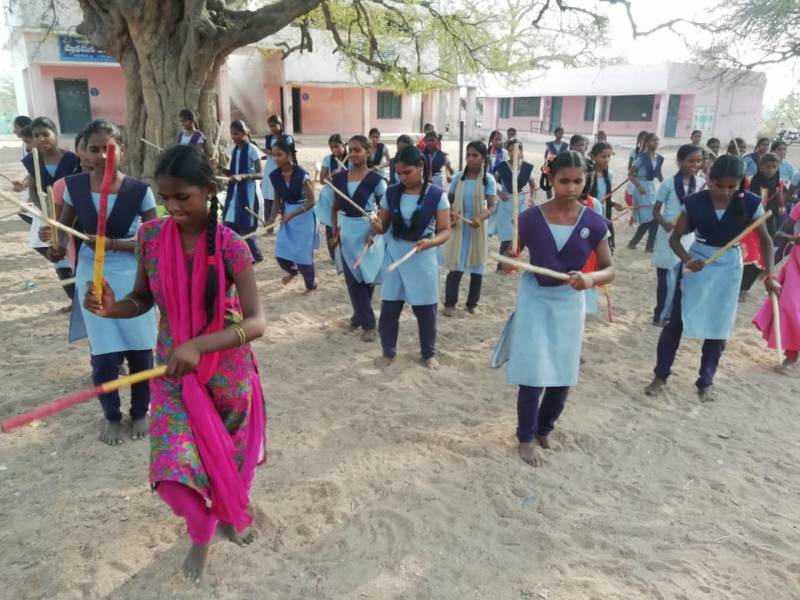 Realising that the best way to attract the students is to continuously engage them in academics and co-curricular activities, Augustin introduced a number of innovative programs such as No-bag day and Balasabha.
On the No-bag day which is held on the third Saturday of every month, we have a unique time table for students. They practice yoga, read books, write reviews on the books they have read, prepare posters on social issues and conduct quiz programmes.
However, running a school by himself was a challenge. He struck upon an idea and groomed some of the earnest students from Class IX and Class X as Little Teachers to teach the younger classes.
Suman, a Class IX student, says, "I teach Class VI and Class VII. Students listen to me with attention and respond to my questions. They have inspired me to become a teacher in the future."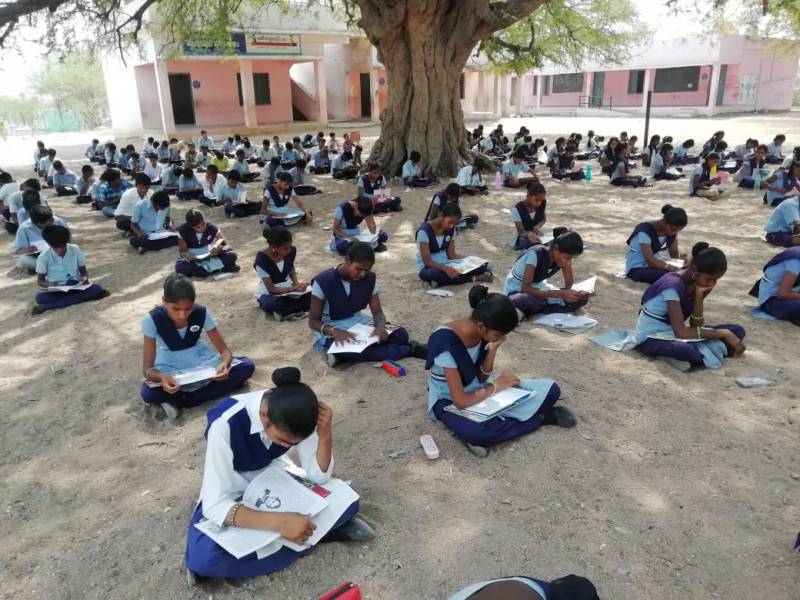 Augustin also introduced a peer group learning programme for the students. In the programme, daily in the evening students sit in groups of five and revise the day's lessons before going home. Balasabha, another initiative by Augustin happens every Saturday. At Balasabhas students perform plays, recite poems and tell stories. "These initiatives helped students develop leadership skills and overcome stage fear," says Augustin.
To improve the students writing skills, Augustin also introduced them to diary writing. "Expressing myself through words was difficult initially. But now it's not. Diary writing allows me to revisit my day before going to bed, and I enjoy it," says Sreeja a Class IX student.
Augustin who hails from Gadwal village has been in the profession of teaching for the past 12 years. Everyday Augustin travels more than 40 kms from his village Godwal to come to Chintalakunda to teach. This Teacher's Day, his students made their parents bring sweets for him.
Students no more bunk class in ZPHS, which is the only high school in Chintalakunda. The total enrolment has risen from 275 to 305 this year. Last month, six more enthusiastic teachers joined Augustin to take forward the dreams of the ZPHS and raise it to new hights.