Krishna: National Disaster Response Force (NDRF) pulled off a miraculous rescue when they saved the lives of five farmers, who were stuck in the middle of raging floods at Magallu village in Krishna district.
Identified as P.Nagaraju, 45, P.Bhanu, 15, T.Sham, 12, Y Lakshmaiha, 55, and Y Subha Rao, 25, the farmers were busy in the fields when the water level in Munneru River rose, causing flooding in the area.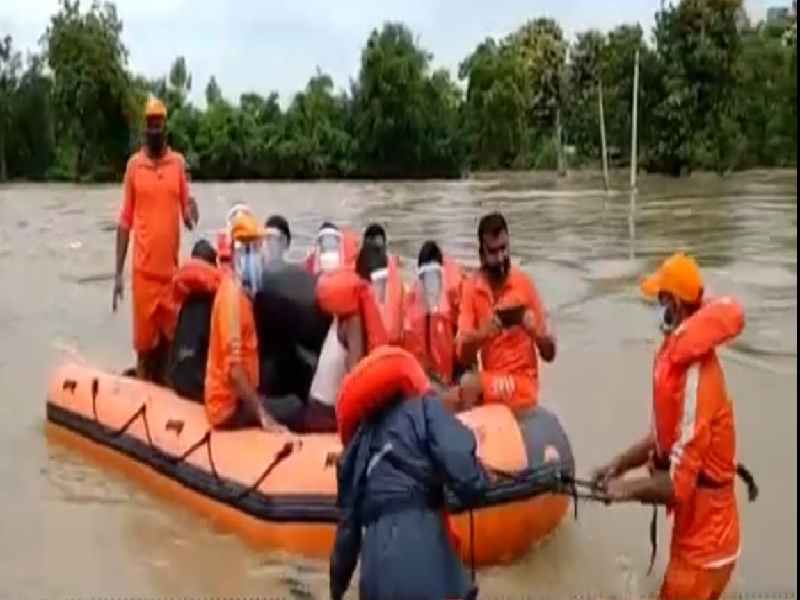 "The farmers were working on the farm when the water levels increased. Their farm is located between Kuchivagu and Munneru River. I contacted NDRF, which immediately rushed to the spot and rescued the farmers," said Chandrashekar, MRO Nandigama.
Commandant of 10th battalion NDRF Bahid Khan led the 25 member rescue team. Specialized boats were pressed into service to rescue five people from the gushing waters
Nandigama MLA M Jagan Mohana Rao, officials of the revenue department and villagers appreciated the NDRF team for rescuing the trapped villagers.