Now, District Administration is using them for distributing to the employees on duty and the Jail has orders of around 35,000 masks
Nellore: Inmate of Nellore Central Jail are not spending time watching television or on any other recreational activities. Now, they are supporting the social cause closely, working with the district administration providing them quality cotton face masks at a reasonable cost. Now, only disposable masks are at around Rs. 15-20 in the open market and the jail products are being sold at Rs. 15 for the government departments. The demand is very high now and they are facing difficulty to complete the orders due to manpower shortage and also quality issues.
Very few prisoners are having experience in tailoring and the jail authorities convinced them to make reusable cotton face masks and prepared a design. They discussed with the District Collector, District Medical and Health Officer and medical professionals of the Government General Hospital for any suggestions on design and quality.
Finally, the administration approved a three-layered cotton mask and started production as per the standards prescribed. They assigned the activity to jail civil employee K Ramesh to monitor the activity of preparing the face masks.
Jail Superintendent M.R. Ravi Kiran said they had preferred only three-layered cotton reusable masks maintaining standards as the District Administration had suggested and their department had finalized the cost. They are also selling even to the private persons at Rs. 16 per mask in case they have sufficient stock. Now, they are focusing on supplying to the thousands of employees who have been engaged in corona-related activities.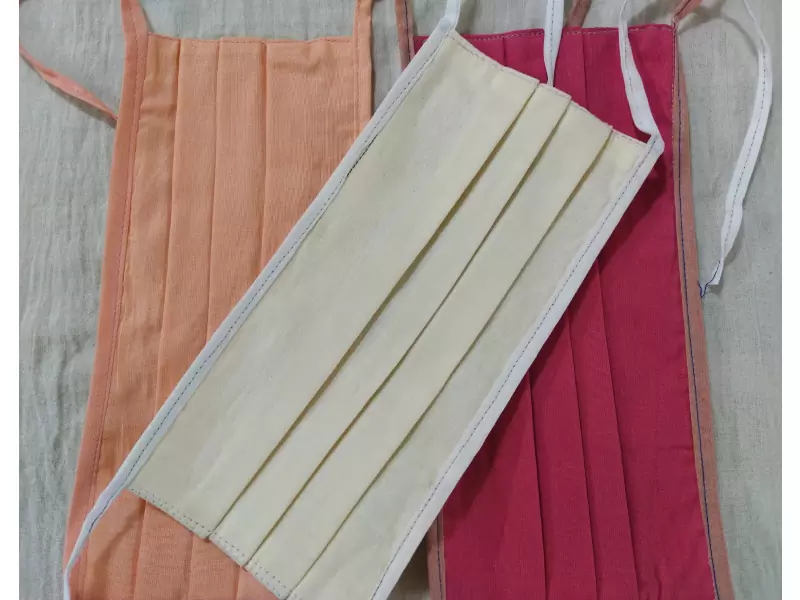 Now, the Central Jail is having orders of around 35,000 face masks on hand and the team members are making only 1,000 masks per day. 33 prisoners are currently stitching masks and there were only 10 members initially. The Master Tailor provided training to other interested prisoners for making the masks. These orders are all from the Government wings for their requirement.
Till now, they have completed around 15,000 masks and the demand is increasing due to their quality. Officials are expressing the inability to improve production due to internal constraints of manpower and jail hours. Jail inmates are also making steel utensils and furniture, scented phenyl; coconut oil, shampoos, toothpaste, dairy products for their internal use; wooden furniture, uniform making for hostelers, preparation of vermin compost, and organic vegetable farming. Gongura being grown in the Central Jail is having huge demand in the market.