Hyderabad: On 24 April, US President Donald Trump signed an order halting the immigration process for 60 days in the wake of the COVID-19 pandemic. Earlier, in a tweet, he had said the executive order to temporarily suspend immigration was to protect American jobs.
US immigration attorney Janetha R. Kancharla, in an interview with NewsMeter, explains how the new immigration laws will affect Indians.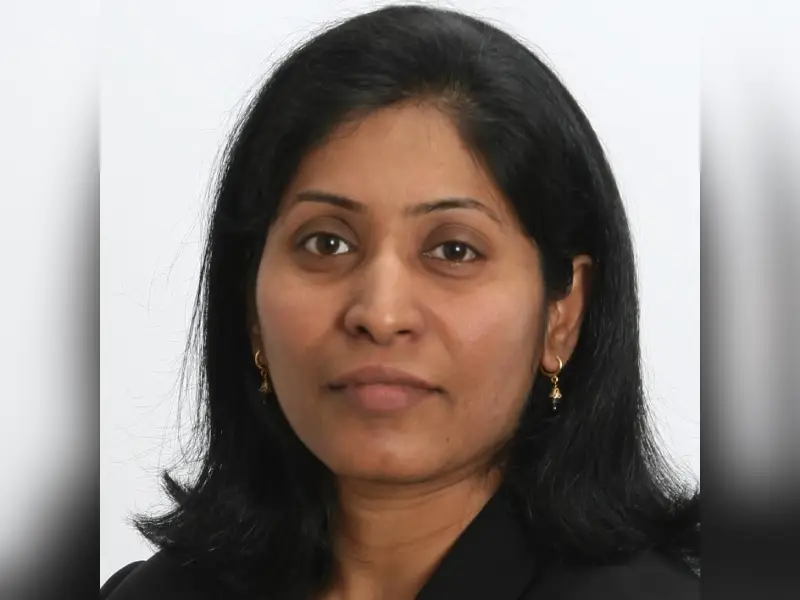 What are these new immigration policies and how will it affect Indians?
President Trump signed the proclamation and he made some points about letting immigrants into the country (US). Many US consulates around the world are not working as they are following social distancing norms. Sure it is going to have an impact, but very slight. It will affect Indians who are trying to bring their parents to the US and those who had applied for Visas and were waiting for an interview with a consulate. It is unfortunate that they will have to stand in the line again. But, of course, there are certain exceptions, like green card holders who are outside the country can enter anytime. Now India is under complete lockdown so there are no arrivals or departures so they can travel back only once the lockdown norms are relaxed.
Another exemption is health care workers, nurses, physicians, and their spouses as well as those who are contributing to combating the pandemic. Spouses of American citizens, their children who are below 21 years, and people in the armed forces are also exempted from the new immigration laws.
Moreover, if a country thinks it requires certain people with specific skill sets then they will also be allowed to enter the country. Some Iraqis and Afghans help the US in several capacities so they and their spouses are allowed to enter the country in spite of such norms. And there is another category called investment Visas that are also exempted. These are the people who invest and help the economy so they are exempted from these new rules.
There are several exemptions so only a small portion of people will be affected by the new rules. There are lots of non-immigrant visas, too, and many are stuck there because of the lockdown and ban on flights.What will happen to H1-B Visas which are currently being processed?
The United States Citizenship and immigration services are adjudicating the cases. These service centers are still open and paperwork for H-1B visas is still going on. The officers are working and they are going through the cases and approving the visas. But the field offices where bio-metrics are taken and interviews are conducted are closed. They will reopen on 4 June but there could be extensions. H1-B applicants have nothing to worry about.
What is the situation of Indians who have lost their job recently or those whose projects have ended?
Indians who have a job can go ahead and extend their visas or transfer their H1-B to a new employer. However, those who have lost their jobs have 60 days to find a new one. When we say 60 days, it's not necessary that they have to use all those days. But the sooner they find new jobs the better. Such people should seek professional help from immigration attorneys to understand how they can safeguard themselves before getting into a worst-case scenario. Most of the immigrants know the basic rules but then they start assuming. Under such circumstances, I would say ask professionals the rules and comply with those rules because when you try to come back they find out that you have not complied with the rules. You will never be able to return.
Advice for students who are planning to pursue their higher education in the US
Students who already have their visas and all the necessary stamps on their passport need not be disappointed. The country will open soon and the universities will reopen. There will be a little delay but keep an eye on the communications you receive from the universities. Initially, they might offer students virtual classes. It all depends on how the COVID-19 situation unfolds. Mostly, the students will come for the fall semester which starts in August. Each state will reopen based on the COVID situation there. So, it depends on which state your university is in. Universities will send out communications on when the classes will start. Students should keep an eye on that. They can definitely come but there could be delays.
What is the current employment status?
The COVID-19 pandemic has had a huge impact on the economy and America is not exempt from that. All financial markets have been down, oil stocks have gone down. It is being claimed that America has lost more than 22 million jobs and that is a big number. However, I would say that even after this, jobs that require certain skill sets are still there. The unemployment rates look big in number but we don't know how it is going to unfold.
What about people who had to leave the US but are stranded due to the travel ban?
They can definitely postpone. But, for example, parents of people who hold work visas and who had to travel on the particular dates were not able to get back to India. We are helping such people and I would advise that they send an application to extend their visas because not doing anything would not exempt you from anything. So, one might be held responsible for that when they try to enter the country next time. Put out an application stating the COVID-19 issues so that you are saved from having an unlawful status.
When can we expect immigration laws to get back to normal?
As of now, it is 60 days but the President may 'extend' it. Let's hope it is for 60 days and we are expecting to see normalcy in the near future. No one knows how quickly the country will get back to normal.