Hyderabad: The National Green Tribunal (NGT) has directed to constitute a high-level committee to inspect the alleged construction violations, in properties owned by Telangana minister K.T Rama Rao. The direction is following a complaint filed by Congress MP A Revanth Reddy.
The case was heard before the NGT's Southern zone bench on June 5th. According to the direction, the committee must comprise of Principal Secretary-Irrigation, government of Telangana. Commissioners- Greater Hyderabad Municipal Corporation (GHMC) and Hyderabad Metropolitan Development Authority (HMDA). Superintendent Engineer of lakes and water bodies, District collector- Ranga Reddy and a representative from the Ministry of forest and environment.
The committee has been directed to visit and inspect the properties falling under GO 111 area and submit a report within two months before the NGT.
TPCC President and parliamentarian A Revanth Reddy moved the NGT, alleging construction violations in Minister KTR's properties falling under GO. 111 area.
The Malkajgiri MP alleged that, " Telangana Minister KTR has violated GO 111 orders and built a property ( guest house) with a swimming pool and other luxuries facilities in prohibited conservation zone by obstructing nala which is a natural rain water channel to Osman Sagar (Gandipet lake).
The alleged violations came into limelight when MP Revanth Reddy and his colleagues tried to visit the properties however were arrested by Narsingi police.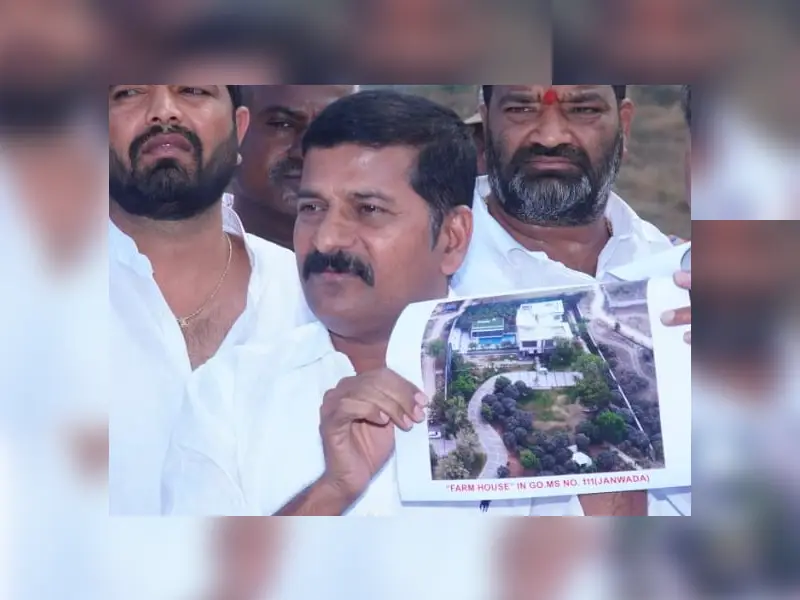 "On the intervening night of 2nd March 2020, while Narsingi police personnel were on patrolling duty. Cops noticed accused persons were using drones that was capturing the area near the Swaroop cricket ground situated at Miyakhangadda village, sans permission. Two days into the investigation , accused A Revanth Reddy along with 8 others were arrested for loitering near properties owned by private persons and dignitaries including Minister K T Rama Rao's properties with an intention' the police said.
A case under section 287, 109, 115, 201 and 120 (B) of Indian Penal code has been registered against MP Revanth Reddy and eight others. The MP was faced imprisonment for 14 days in the case.
What is GO 111
The then government of Un-divided Andhra Pradesh state had issued a GO 111 banning construction, development activities on the catchment area of Osman Sagar, Himayat Sagar, the twin lakes that once provided drinking water for Hyderabad and Secunderabad. The NGT in order dated 2018, had banned all constructions in area falling under GO 111 until such a time a decision is taken by the government.