Warangal : Nine bodies, six from one family, were fished out from a well in Geesukonda town of Warangal district of Telangana. The Warangal police on May 21st, found four bodies in an abandoned well, located in the premises of a gunny bag manufacturing godown. While, five more the next day.
The victims identified are Mohd Maqsood, his wife Nisha, daughter, Busra and her three year old son. Their bodies were found on Thursday evening. While Maqsood's son Shabaz, another migrant worker Sriram and his family members were found dead on Friday.'The nine are migrants, both families had migrated from West Bengal to Telangana in search of employment' said the police.
Geesukonda town inspector of Police , Shivaramaiah, added , " Three victims belong to one family and six belong to another family. All off them were residing in the factory premises. A detailed investigation has begun. Investigation found no injuries on the bodies".
According to police, Maqsood migrated from West Bengal more than two decades ago and was residing at Kareemabad. The man, had shifted to Gorrekunta village of Geesukonda just before the lockdown. They were working at the gunny bag industry for a while. Both families live in the adjoining portions in the same premises.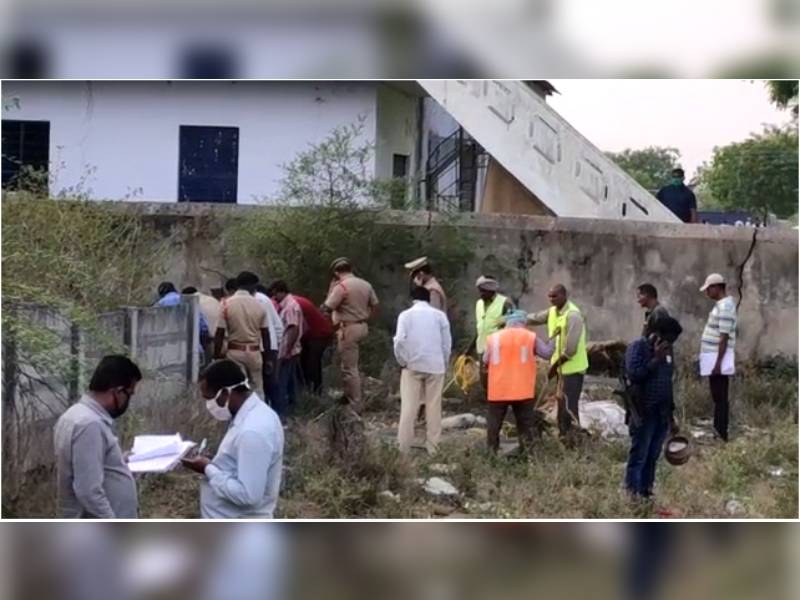 What blew the lid was, the owner of the manufacturing unit Santosh found the workers and their families missing. He inquired regarding them in the village, but none had information. With a suspicion, he looked into the well and found bodies floating.
Four bodies were recovered Thursday night. However, with a suspicion that others could also have committed suicide, the search continued on Friday. The police fished out five more. Police also confirmed that none of the victims had any injuries on their bodies.
Cops are of the opinion that they could have taken the extreme step due to financial or family issues. Chances of the two families taking the extreme step due to fear of covid infection has been not ruled out.
District Minister Errabelly Dayakar Rao, Police commissioner V Ravinder, district Collector Haritha visited the site of the incident. Further clues team and dog squad also was called in for any clues. The premises has been sealed for further investigation.