Nizamabad: The superintendent of the Government General Hospital, Nizamabad, M. Nageswar Rao, resigned from his post on Monday, citing personal reasons.
This comes after the hospital faced severe backlash for mishandling bodies of Covid-19 patients. An image of two people carrying the body of a Covid patient in an autorickshaw went viral on Saturday, July 11. It was reported that the body was being taken to a cremation ground from the Government General Hospital, Nizamabad.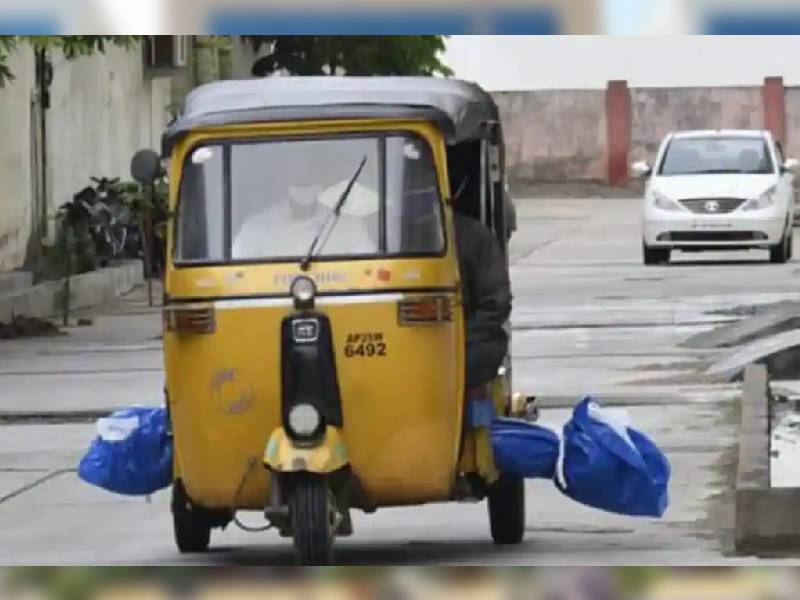 The body, allegedly, was handed over directly to the relatives when the hospital was unable to source an ambulance.
Two days after the incident, on Monday morning, Mr. Nageswar Rao submitted a letter of resignation to the Director of Medical Education, Dr. K. Ramesh Reddy, who had ordered an inquiry into the incident on Saturday, adding that criminal cases should be filed in incidents of such negligence.
Over a phone-call with NewsMeter, he said that he had only resigned due to personal reasons. "I have aged parents at home and coming back to them after being in the hospital every day is dangerous," he said.
Stating that the photograph had gone viral for the wrong reasons, he said, "We have enough medical arrangements but the attendants of the patient took the body away without informing the hospital authority."
On the phone call, Mr. Rao also claimed that their hospital has been providing patients with everything necessary and that there is a central oxygen pipeline in the hospital that supplies liquid oxygen from the plant on the premises.
On being asked if his resignation was pushed by the higher authorities, Mr Rao replied in the negative.