Ganesh Puja celebration will start on August 22. Can devotees install pandals? How should people celebrate the festival in the time of COVID? NewsMeter tried to find the answers to these questions from the people at the helm.
Dr. Bhagwanth Rao, general Secretary, Bhagyanagar Ganesh Utsav Samithi.
We are appealing public to celebrate eleven-day festivities in apartments, gated communities, community Halls, temples, function halls including Basthi areas. There are no restrictions on the Ganesh festival celebrations. However, because of COVID, we have to follow the guidelines.
By following COVID guidelines, we can perform Puja in lanes and sub lanes but not on the main roads. Installing Ganesh idol and puja is our fundamental right. There is no need for permission from any authority, central government, state government, or the police. But organizers should inform the respective area police station.
According to the guidelines, not more than five people are allowed inside a Ganesh pandal. Wearing a mask during puja is mandatory. Adequate measures for the sanitization and physical distancing should be followed. The responsibility will be on the pandal organizers.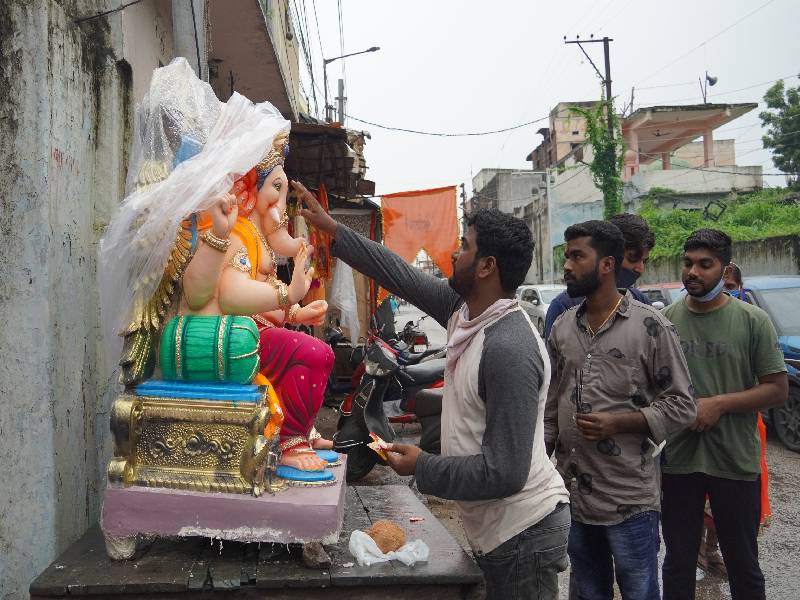 Allola Indrakaran Reddy, Minister of Revenue, Government of Telangana
The Central Government has issued guidelines not to allow mass celebration due to COVID. Festivals like Ugadi, Ram Navami, Good Friday, Ramadan, Jagne Ki Raat, Bonalu, Bakr Eid, etc. were celebrated with devotional zeal. The government's Independence Day and Telangana State Day were also very modest and attended by very few people.
I humbly appeal to the people to celebrate Vinayaka Chaturthi festival and Moharram in accordance with the COVID rules. There is a risk of the coronavirus spreading due to mass prayers and processions. I urge people to take note of this. Due to the COVID, it is not possible for the government to arrange mass immersion ceremonies and processions. I humbly ask people to cooperate in organizing festivals, ceremonies, and religious events.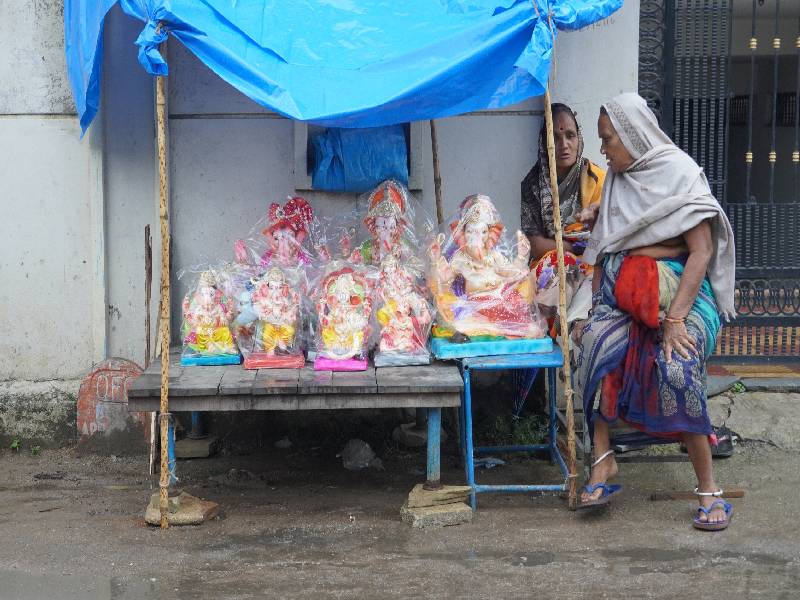 Anjani Kumar, Commissioner of Police, Hyderabad City
The commissioner on Monday tweeted: "We care for your health and safety. Protect your family against COVID 19. Do Maatam of Muharram at home. Similarly, all Ganesh puja has to be done at home. No Idol installation or any event will be held at public places as directed by Government. Keep yourself and the city safe."