Hyderabad: Telangana Chief Minister K Chandrasekhar Rao, on April 19th, directed all private schools in the state not to hike fees for the ensuing academic year 2020-21. 'Parents can dial 100 to file a complaint against school management in case of violation' the CM said.
Directing the managements of private schools to collect only tuition fee and no miscelleanous or extra fee, CM said, 'Only tuition for respected month should be collected, no hike for extra fee will be allowed'.
The Chief Minister categorically stated that, all the private schools in the state 'have' to adhere to these directions strictly and any violation will be viewed very seriously. He warned schools of booking cases under National Disaster Management Act (NDMA) if they violate the orders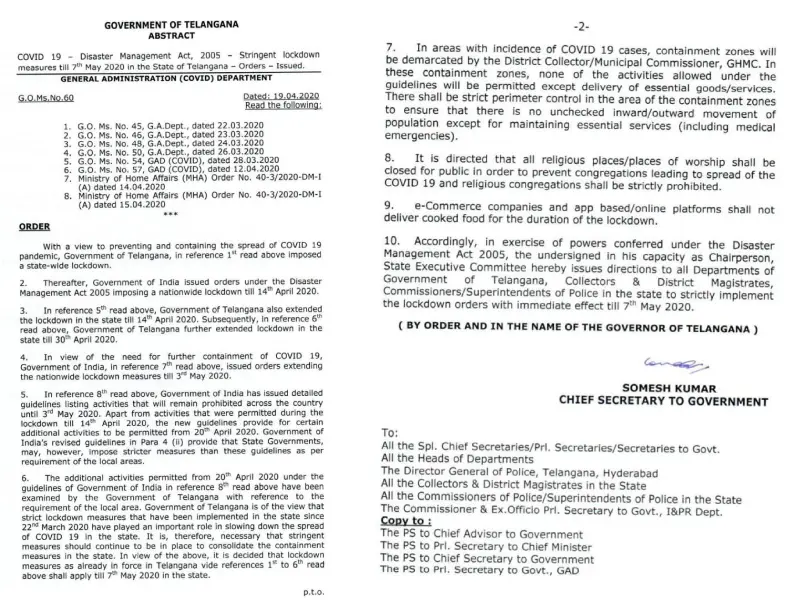 KCR urged parents to dial 100 to lodge complaints against schools which violate these orders and government will initiate stringent action against them. The statement came following large scale reports of private schools
fleecing parents by resorting to fee hikes and burdening them with miscellaneous fees in these difficult Covid times when parents are facing financial problems.
Meanwhile the lockdown in Telangana has been extended to May 7th. The CM has made it clear that government will not exempt any sector from the lockdown from April 20 as announced by the Centre.
The cabinet meeting held on Sunday at Pragathi Bhavan took a unanimous decision not to relax any sector from the lockdown from April 20 and enforce lockdown as it is till May 7, 2020.