Not testing pre-operative patients in Telangana led to surge in COVID-19 cases among surgeons: Doctors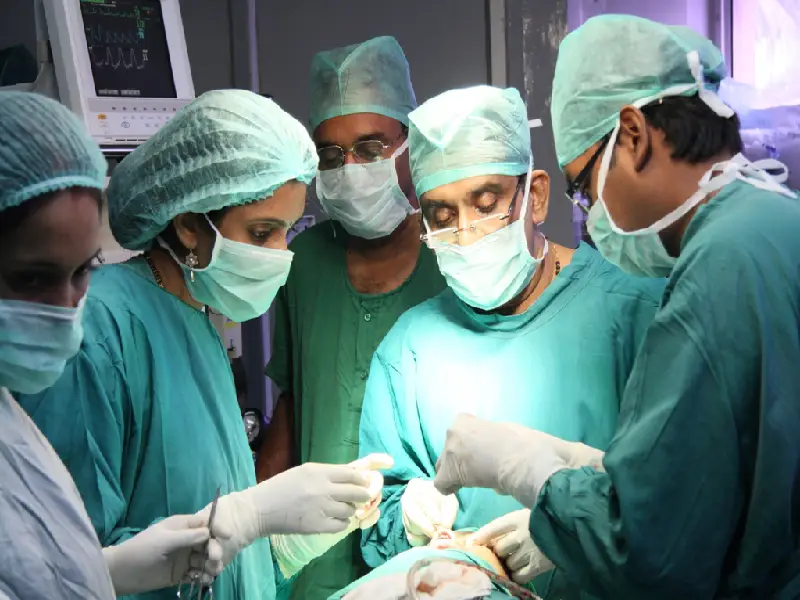 Hyderabad: On March 20,the director of medical education, Telangana, in an order issued to all the medical colleges and tertiary care hospitals ordered not to collect Covid-19 testing swabs from dead bodies. Following the statement, all the government hospitals in the state were asked to stop testing patients before surgery. This practice went on for more than 45 days in the state until Covid-19 cases started to spike among junior doctors in Osmania Medical College.
Doctors have now come out pointing to this decision made by the Telangana government as a major failure on the part of the state in tackling Covid-19 and cite this as a reason why more and more surgeons from Osmania testing positive for Covid-19.
"Operation theatres are one of the breeding grounds for Coronavirus and it is mandatory to test patients before taking them to the theatres. At the beginning of lockdown, we used to conduct Covid tests for patients before surgeries. We also conducted Covid tests on dead bodies. However, all of a sudden everything was stopped by March 20 By then, we already had a few patients who tested positive before surgeries. Also, two dead bodies from Osmania tested positive for Coronavirus. However, on March 20, almost 18 surgeries were kept on hold. Later, the government ordered us to go ahead with surgeries but without a Covid test. We were forced to do this for almost 45 days. We don't know on how many Covid patients we conducted surgeries during all these days," said a doctor from Osmania Medical College, who does not want to be identified.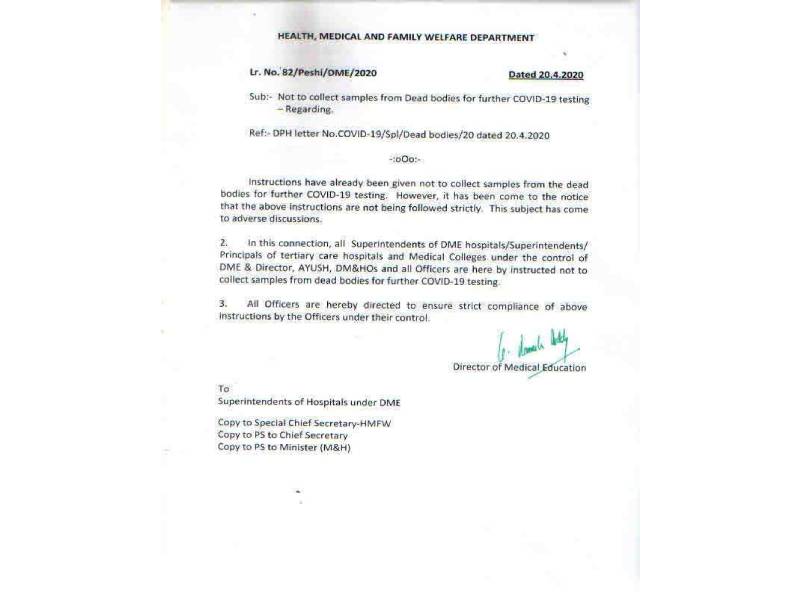 According to the Osmania doctors, there are currently as many as 25 surgeons from OMC who tested positive for Covid-19. This includes general surgeons, orthopaedic surgeons, plastic surgeons, neurosurgeons and gynaecologists.
To remember, if we take the cases of doctors who have succumbed to the pandemic in India, a majority of them as surgeons. On April 13, Andhra Pradesh lost an orthopaedic sSurgeon to Covid-19, similarly, on April 28, the Kolkata doctor who succumbed to the virus was also an orthopaedic surgeon. An 85-year-old cardiac surgeon and 61-year-old ENT surgeon died in Mumbai after undergoing treatment for Covid-19.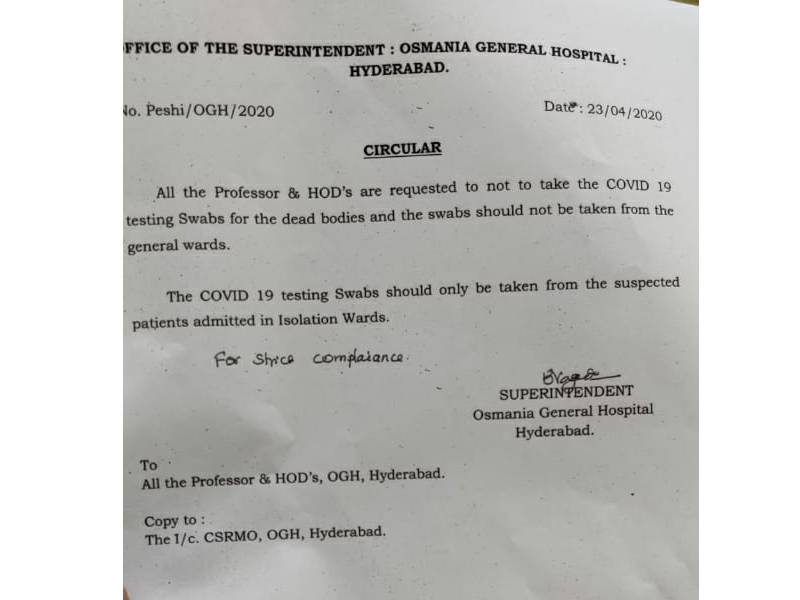 "If you notice, almost all doctors who succumbed to Covid-19 in India are surgeons. For instance, many Covid-19 patients can come with heart attacks. In private hospitals, we are doing CT scans and if it suggests any Covid sign like pneumonia then we are rejecting the case. But for government hospital doctors, there is no luxury for rejecting any case. They should carry out the surgery for all emergency cases. It is of high risk to operate a Covid-19 patient for both the medical team as well as the patient. Even if you wear PPEs during the surgery, exposure to blood, viral load and other fluids are very high. That is one of the reasons why doctors who succumbed to the virus were surgeons and not those who interacted with Covid-19 patients in the OP", said Dr Raghu, a cardiologist from KIMS hospital.
As of Friday , June 12, five doctors from Gandhi Hospital, 62 from Osmania Medical College and 42 from NIMS were reported to be Covid-19 positive. Those who tested positive at NIMS include 23 doctors, and 20 paramedical and nursing staff. The total number of medicos infected now stands at 110.
Speaking on the criticality for a Covid-19 patient to undergo elective or emergency surgical procedures, Dr Kishore said, "It is advisable to postpone elective surgeries on patients, even if they are asymptomatic, till the time they test negative for this virus. The incidence of morbidity and mortality in Covid-19 infected patients, following the surgery is high. However, emergent surgeries would be required to be carried out, like Caesarean sections, and neonatal emergencies. In such cases, we need a dedicated Covid operation theatre."
Meanwhile, following allegations that inadequate testing was one of the reasons why there was a spike in the number of doctors and health staff testing positive, the Telangana government has now decided to conduct test on patients under specific conditions.
"There could be patients in the general ward with no symptoms but they act as carrier of the virus. Initially, only those with respiratory symptoms were sent to isolation wards and tested. Now, when the transmission has increased, they have shot up the testing. At present, if the treating physician has a doubt on a patient's symptoms, they can be sent for the Covid-19 test. Also, since the last 10 days, we are testing every patient before surgery," the doctor from Osmania added.