Hyderabad: Several Good Samaritans came together to raise funds for MD Asif Khan, a resident of Mumbai, who writes about social and political issues and Islamophobia, who has issued police notice for posting "objectionable" content on Twitter.
In order to raise money, a crowd fundraising campaign called 'Help Asif fight his legal case ' is currently being run on Milaap, a crowd-funding site.
In less than a day, the goal was met. The campaign was organized by Prabha Raj on Thursday. Against the targeted Rs 20, 000 the campaign raised Rs. 1,15, 618!
Mangalore police sent a notice to Asif to appear in person for investigation on Sunday. A case was registered for posting an "inflammatory" post on social media. The said post incited tension which may result in a breach of public peace and order, promoting enmity between groups on religious lines.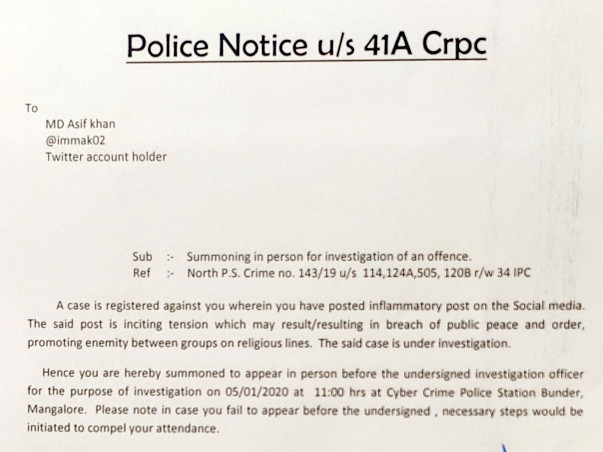 During the anti-CAA demonstrations, Asif Khan documented police violence against protesters. Just one tweet of his has attracted several cases, including under IPC Sec 124A,120B Criminal Conspiracy; 114 Abetment; 505 Public mischief and notice u/s 41A CrPC (Code of Criminal Procedure) which means that he can be charged without a warrant from a Magistrate.
Since the allegations are serious, a legal team is being hired and funds required to apply for bail is around Rs .20, 000.