Hyderabad: For all the 31 students and their lone teacher of this school in Mulugu district of Telangana, each day spent at the school is a providential escape. That's because the crumbling structure can collapse anytime.
In the tribal hamlet of Kadekal, the local school – MPPS – seems like a relic of the past. It came up about 30 years ago, but abject apathy of authorities has turned into a death trap. It has remained untouched ever since, said teacher Alothu Suman.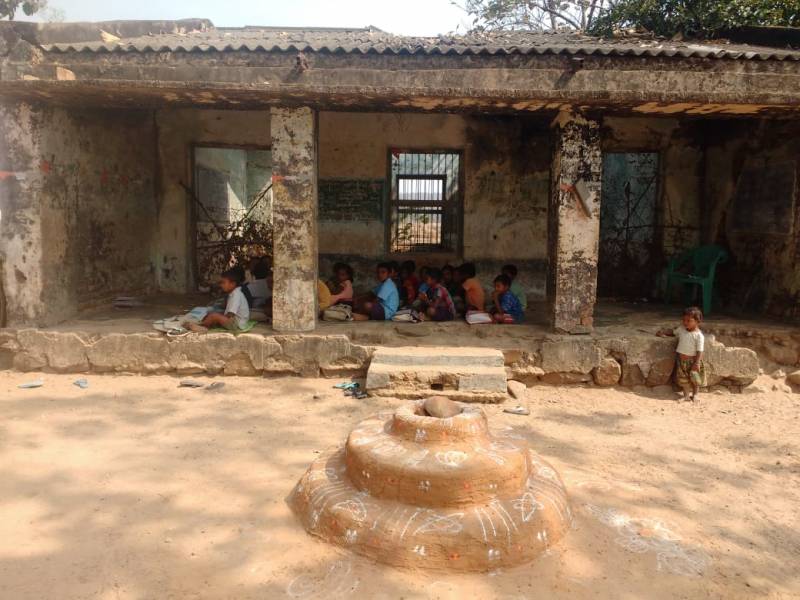 The school lacks basic necessities like blackboards and benches. In fact, it doesn't have classrooms as there are no doors and windows. The students study on the unpaved verandah. It's a nightmare to sit there looking at the gaping cracks on the walls and the rickety asbestos roof.
With the public and media attention turned on Mulugu ahead of the famous Medaram Jatara, the school could leave the government embarrassed.
Suman is the headmaster, teacher and non-teaching staff all rolled into one. Two Vidya volunteers visit the school at times to help him. Suman said he joined the school a month back and was left appalled. He has brought the condition of the school to the notice of the gram panchayat and other district officials but in vain.
"I came to know that the previous headmaster had also written letters to the municipal corporation, but no action was taken. The school is in a very bad state and the structure can collapse anytime," said Suman.
A student population of 31 for a tribal hamlet like Kadekal is a good number, said Suman. If the school were well maintained, more students would have enrolled, he said.
"Parents fear that their kids might get hurt if the school wall collapses. They are enrolling their children in Ashram residential school which is 5 km away. Some parents are also enrolling their children in schools which are 40 km away. The education of the students currently studying is also affected."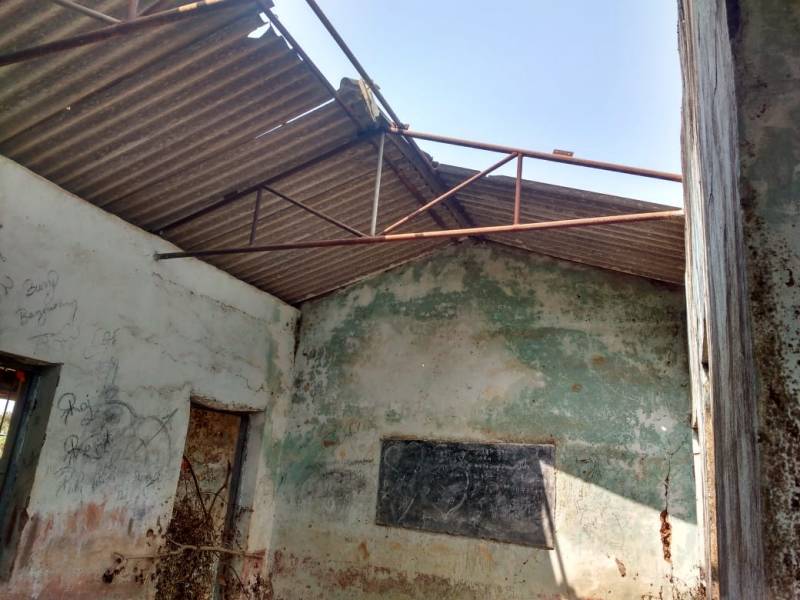 Suman said the school could not function during rainy season as the classrooms got completely flooded.
The teacher of 12 girls and 19 boys took to Twitter to highlight the school's condition. Unlike his previous attempts, the tweet elicited a response. Education Minister Sabitha Reddy replied on Twitter, "Informed to Commissioner of School Education to look into the issue and instructed to construct new school building in place of depleted classrooms. @KTRTRS (sic)."
The teacher, his students and their parents hope action will be taken soon before anything serious happens at the school.