Hyderabad: The city of pearls has received another major boost to its changing image as a global city. Smartphone maker OnePlus on Monday opened its new Research and Development (R&D) facility at Vamsiram's IT Park in Nanakramguda. A top official of the company said that they will be investing Rs 3,000 crore in the next three years to meet the ambitious plan of building the company into the largest R&D centre globally in the near future.
Initially, the facility will have a headcount of 400 which they will enhance gradually.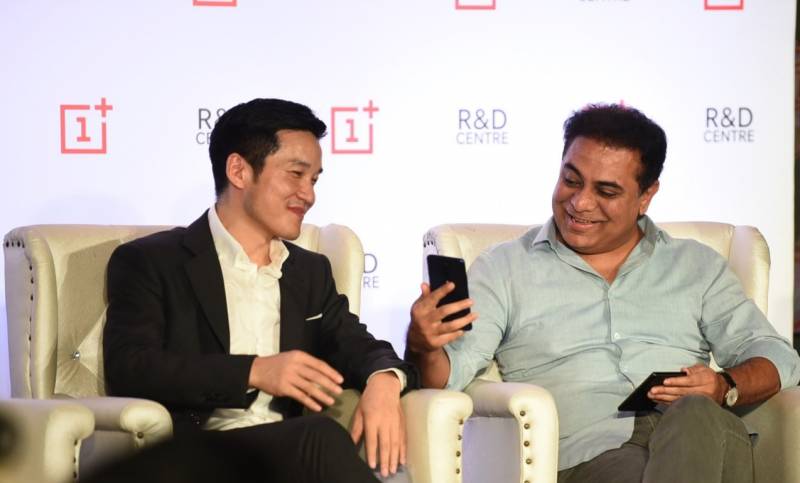 Speaking on the occasion, Mr Pete Lau, founder and CEO, OnePlus, said, "Our investment plan will help develop the R&D facility into the biggest global research facility. The Hyderabad facility enables us to refocus on our R&D efforts on a large scale and will help us drive innovations in India for the global product. We'll invest Rs 1,000 crore in the next three years in this facility. The new software capabilities include Artificial Intelligence (AI), 5G, IoT, etc."
TRS working president Mr K.T. Rama Rao, inaugurated the new R&D facility said, "The Hyderabad facility is OnePlus first R&D centre in India. The company plans on growing it into the biggest globally. Hyderabad has emerged as a preferred destination for leading companies working on cutting edge technologies."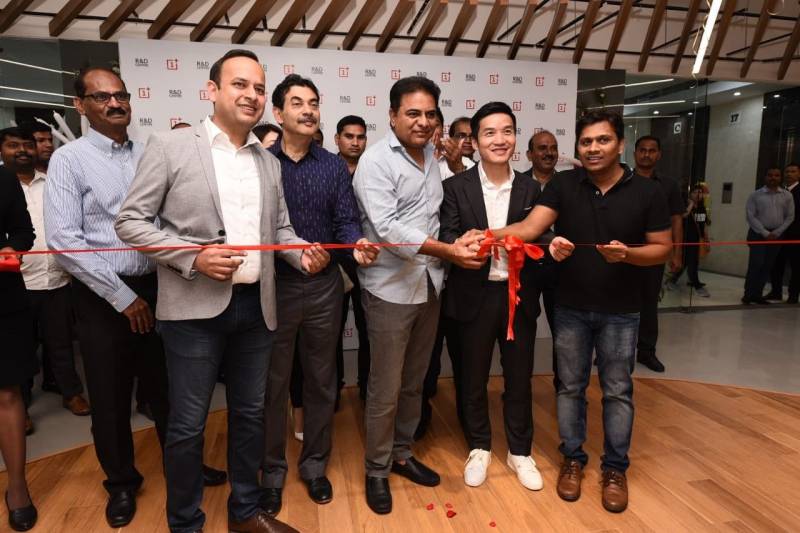 Telangana IT Secretary Mr Jayesh Ranjan congratulated OnePlus on opening its R&D centre. Shrugging the economy slowdown, Mr Ranjan said, "It's not at all a worrisome factor for companies with a global plan. Companies like Amazon, Oppo and OnePlus will be developing solutions for the global market."
According to Mr Lau, OnePlus R&D centre in Hyderabad will have three labs — camera, communications and networking labs and automation labs. These labs will focus on camera development, 5G testing, software capabilities, Artificial Intelligence and performance testing.
The six-storey R&D centre is spread over 16,000 sq ft. It will focus on five areas—network, global carrier customisation, OxygenOS native apps, global product development, software innovation and finally and testing.
Considering the huge business potential in the domestic market, the centre will also develop India-specific OxygenOS features including OnePlus applications design and development and drive the 5G enablement for regions like India, EU and UK.
OnePlus' new facility came to Hyderabad soon after Oppo and Amazon set up their centres. OnePlus is upbeat on India as it is not only one of the biggest markets for it, but also the benchmark for creating globally successful products. Further, higher growth rate of the Indian market is another reason for OnePlus to plan its biggest R&D centre for product innovation.