Hyderabad: In an attempt to save the endangered Kolar leaf-nosed bat, researchers from the Osmania University in Hyderabad and the UK's University of Bristol have collaborated to initiate long-term conservation actions.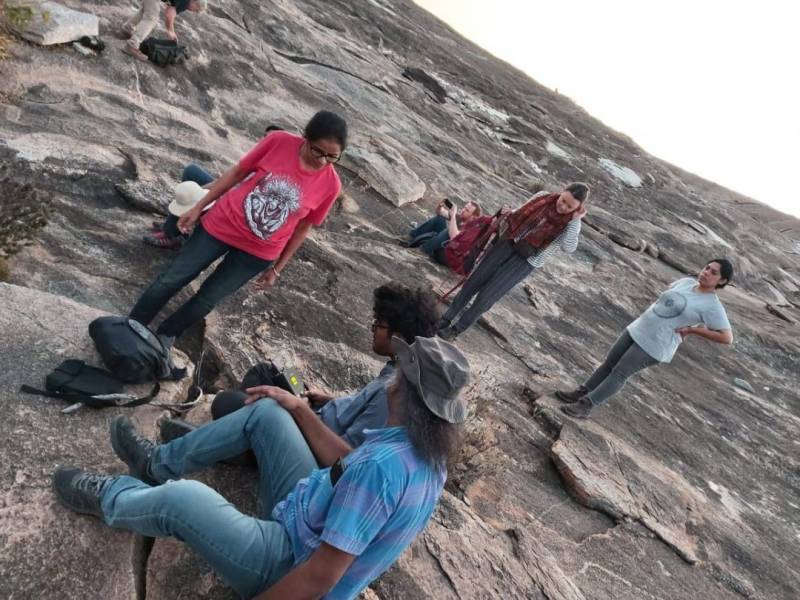 The Kolar leaf-nosed bat has been found only in one place in India named Hanumanhalli, located in the Mulbagal taluk of Kolar district, Karnataka. The leaf-nosed bat, which has been classified as 'critically endangered', is one of the rarest bat species in India.
'Discovered by accident'
According to zoologists, the leaf-nosed bat is one of the species that was discovered by accident, when bats were collected for virus research in 1994. It was re-discovered in 2012 by zoologists from Osmania University. Since then, studies have been conducted to better understand the species. This led to the declaration of Hanumanhalli as a Conservation Reserve in January 2019.
Speaking to NewsMeter, Dr Chelmala Srinivasulu, an OU professor who headed the research, said, "After re-discovering the leaf-nosed bat in the year 2012, we have been working on understanding the species' ecology and biology. After the area was declared as a conservation reserve, almost 95% of disturbance to the bat has come under control. But more research needs to be done to know how far they go, where they go, what they eat so that they can be conserved in the right manner."
The researcher added, "The Kolar leaf-nosed bat is unique because it has only one pair of supplementary leaflets as opposed to the other bats." The leaflets refer to the bat's nose-leaves, which they use while calling. However, bat conservation has always taken a back-seat in the country since the Indian Wildlife Protection Act classifies bats as 'vermin' (pests or nuisance) with the exception of two species.
The Indo-UK team of biologists has brought forth a draft plan for a holistic study on the Kolar leaf-nosed bat. The UK team was led by Prof Gareth Jones along with Dr Matt Zeale and Dr Lia Gilmour, while the Indian team included Dr Bhargavi Srinivasulu, Dr Harpreet Kaur and Aditya Srinivasulu under the leadership of Dr Srinivasulu.