Hyderabad: More than 600 domestic violence cases were registered under the Cyberabad police commissionerate limits, during Covid-19 lockdown. Over 659 cases relating to domestic violence were registered in a month, i.e. between March 22 to April 25.
Domestic violence cases included complaints against alcoholic husbands, extra-marital affairs, harassment by in-laws, misunderstanding due to domestic issues. A large number of cases recorded related to 'misunderstanding due to domestic issues', followed by alcoholic husbands and harassment by in-laws.
Cyberabad police said that women in distress can call 100 or 9490617261 or lodge complaints on Whatsapp No.9490617444. They can also call Bharosa Centre on 9490617261, cyber crime No. 9490617310, 040-27854031 or e-mail to [email protected]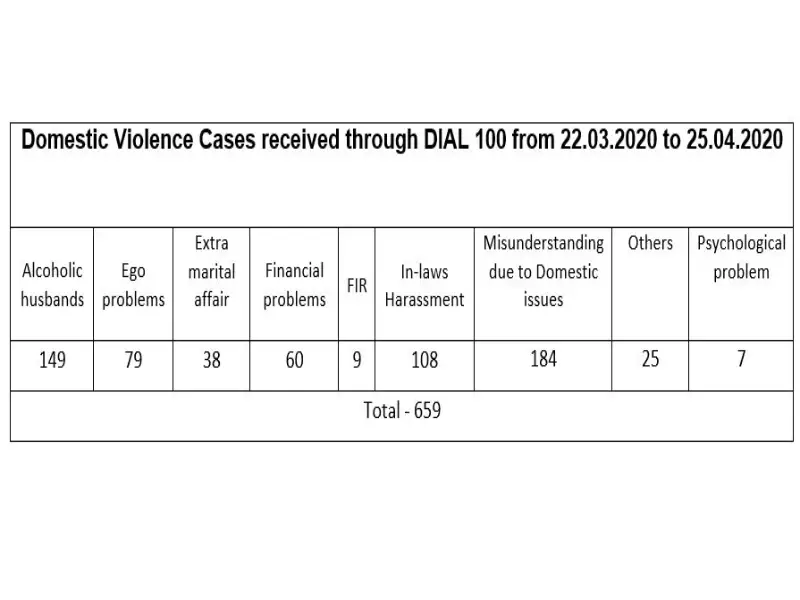 Crimes in state fall amid lockdown
Shikha Goel, Additional Commissioner of Police, Hyderabad city, said there has been a considerable decline in the crime against women. "Due
to the lockdown, people are not venturing outside and hence, cases of molestation and outraging the modesty of women have reduced in the
city. We have not received any complaints on domestic violence from the city limits," she said.
However, Ms Goel added that there might be instances of violence against women, which might not have been reported.
"As people are forced to remain inside their houses, such incidents can occur but as the lockdown has been imposed, the victims cannot
step out to report the same in the police station," she said.
However, SHE team helplines are functioning and women can register their complaints even during lockdown.