Overflowing washrooms, dirty linens, no bed spaces: Gandhi hospital COVID wards resemble dump yard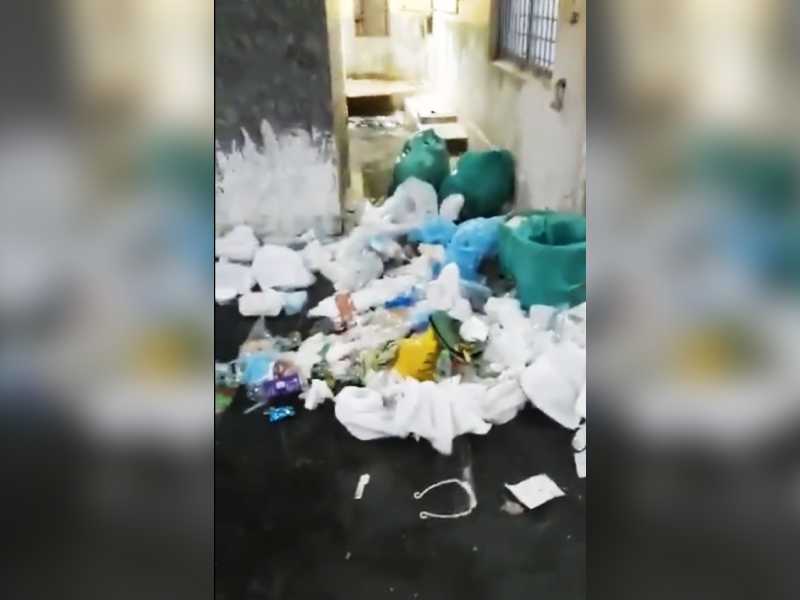 Santhosh (name changed) shudders with fear whenever he recalls the night he had to plead for a bed in ICU for his elderly wheel-chair borne mother who was tested COVID positive.
"Even after she was declared positive, the administration was not willing to shift her to the ICU. Neither did they shift her to an isolation ward. The other members in our ward also got scared and uncomfortable with my mother's presence. Even they begged the staff to shift her immediately. Later, around 8:30 on Sunday morning she was shifted to ICU for COVID patients," he said.
It was a bad week for everyone associated with Hyderabad's Nodal Centre for Covid-19 treatment. From doctors to patients and bystanders, all seem to be rueing the day they joined in.
"My mother cannot walk. She is wheelchair borne. She received no help from the hospital staff in changing her diaper or taking her to the washroom. I was struggling to do all that on my own. Now I have lost all communication with my mother. I don't know whether she is getting any help. She was referred from Shalini hospital to Gandhi. After reaching we had to again wait for five hours to get admitted," Santhosh said.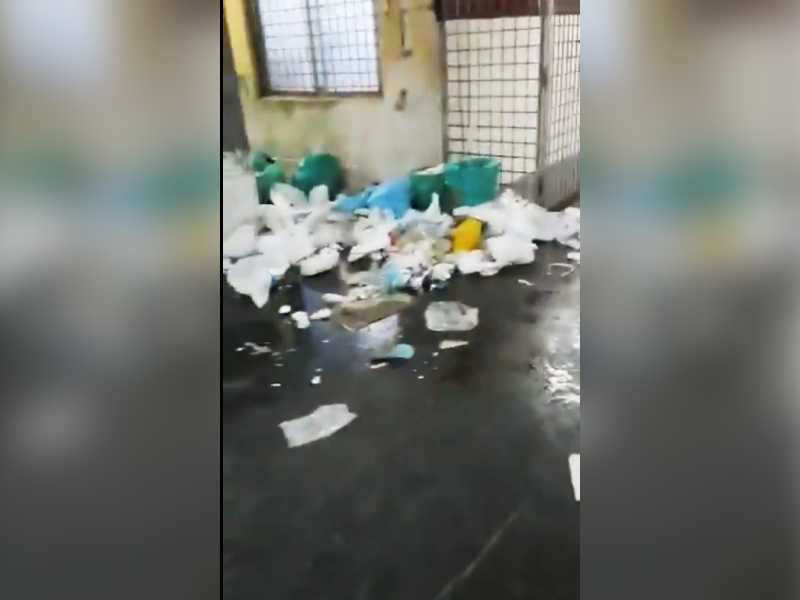 This is not an isolated case in Gandhi Hospital. Another patient, who is admitted to an isolation ward said using uncleaned washrooms is nothing short of an ordeal.
"There are 20 men and women in our ward. We have to use a common toilet. They are not even regularly cleaned. It often overflows. Beds are close to each other. Since we are all positive, there is no possibility of further infection. But it is about comfort level. As a woman, I feel very uncomfortable sharing the ward with men. I have covered my bed with a saree," she said.
A video showing the unhygienic condition of the ward and piles of bio-waste dumped in the washroom were recently tweeted by Amjed Ullah Khan from MBT.
"Gandhi hospital is dependent on sanitation workers who are appointed on a contract basis. And these workers are paid bare minimum wages. We have flagged this issue time and again. Also, patients complain that bed sheets are never changed. We have always been highlighting these issues," said Amjed Ullah Khan.