Hyderabad: Every year by this time almost every street in Hyderabad has a few Ganesh pandals set up by the youth associations and the colony welfare associations. This time, however, things are different due to the pandemic. There's no hustle-bustle in the streets, no pandals, no children with bill books collecting "chanda" for the festival. The worst-hit are the artisans of Dhoolpet who make the Ganesh idols every year. They are incurring massive losses due to the pandemic.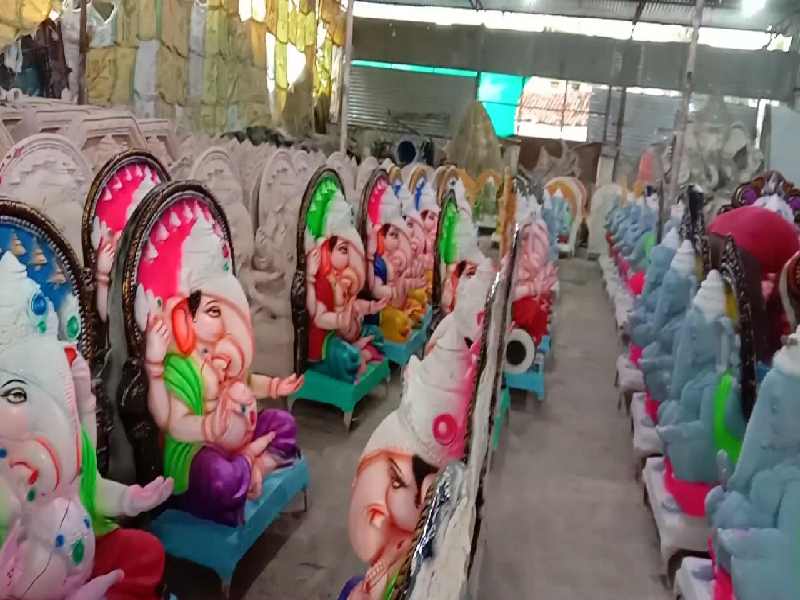 The Ganesh Chaturthi is scheduled for 22 August this year. During this time of the year, the streets of Dhoolpet are usually full of people, trolleys, and lorries carrying idols and artists bargaining for prices.
All of that was missing this year. Idols only one to four feet tall were seen in the market as the government has asked people to keep the festival a low-key affair due to the pandemic.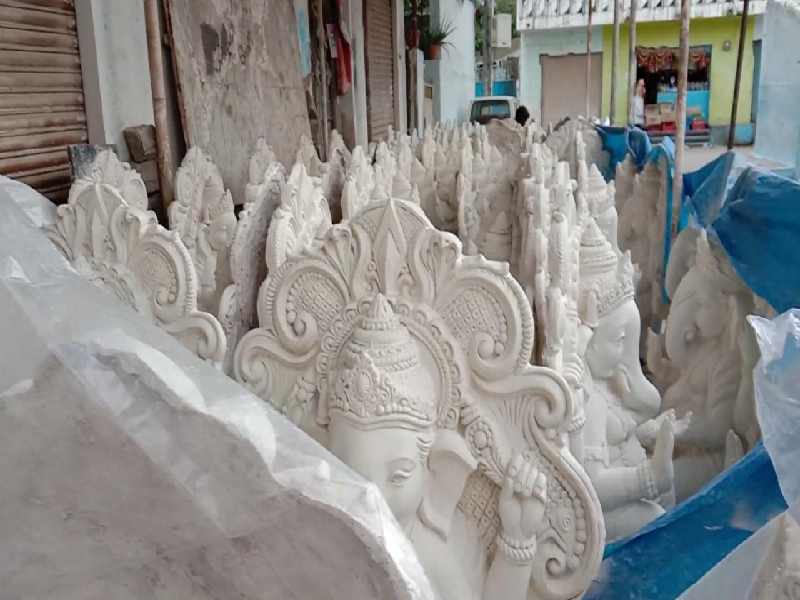 Dhoolpet's Ganesh idols are famous for their shape and enormous size.
Vishal Singh Kalakar, an idol maker in Dhoolpet, told NewsMeter, "Every year we have around 35 artists from various parts of the country, mostly from Maharashtra and Rajasthan. This year, we have no artist working with us. There is no clarification from the government about the size of the idols. At this point, we cannot make huge idols even if the government allows it."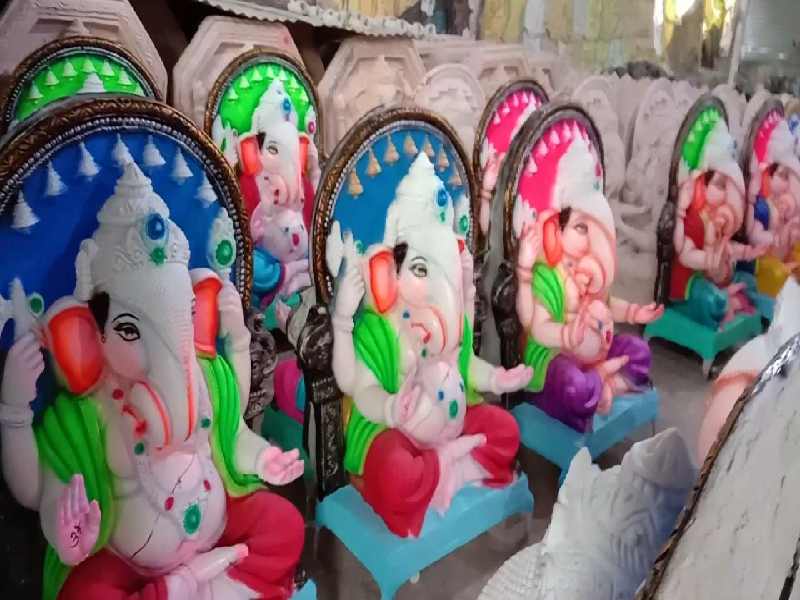 He said every year they earn at least Rs. 30 lakh for a hundred idols. "We usually only make idols that are 10 feet and above. But the government has restricted the height of the idols to five feet. This has halted our sales," he added.
Only one-two feet tall idols are being sold in the Dhoolpet shops. Even these are brought from Solapur and are only being painted and decorated here. The artisans have incurred huge losses as they have to pay the godown owners and the artists who come from other states to colour and decorate the idols despite there being no sales. If they are not paid then they might not turn up next year.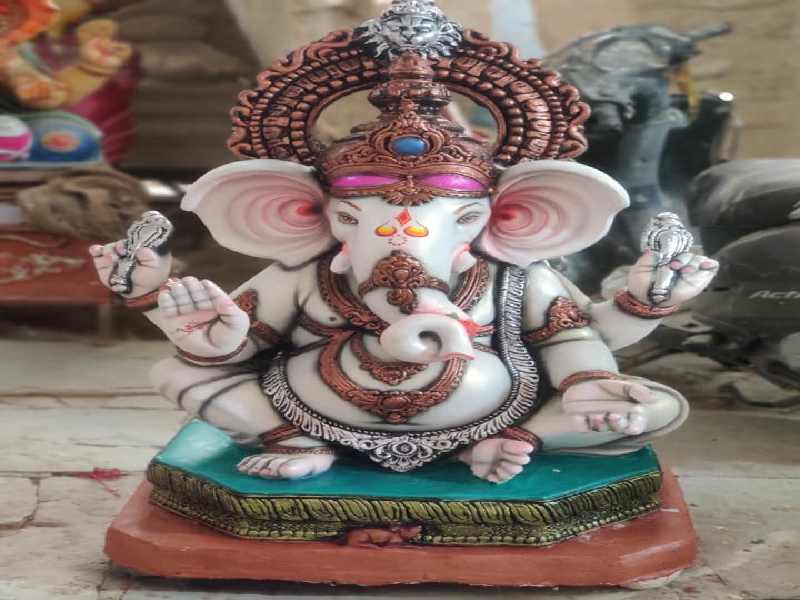 "My forefathers started the idol-making business in Dhoolpet. Since then, there hasn't been a time when we haven't made Ganesh idols. This year we are incurring huge losses and there is no help from the government. We at least hope to make idols for the Durga puja during Dussehra but only if the government provides proper instructions," said Ganesh Singh Kalakar of Dhoolpet.
Already, the Bhagyanagar Utsav Committee has agreed to cooperate with the government and allow not more than five people near the Ganesh pandals.