Adilabad: A racket involving poaching and smuggling of pangolins was busted by the officers and staff of Kawal Tiger Reserve, Telangana. Over 10 accused involved in the poaching and smuggling, pangolins were identified and booked under the Wildlife Protection Act. The accused were arrested and produced before the Judicial First Class Magistrate, Sirpur.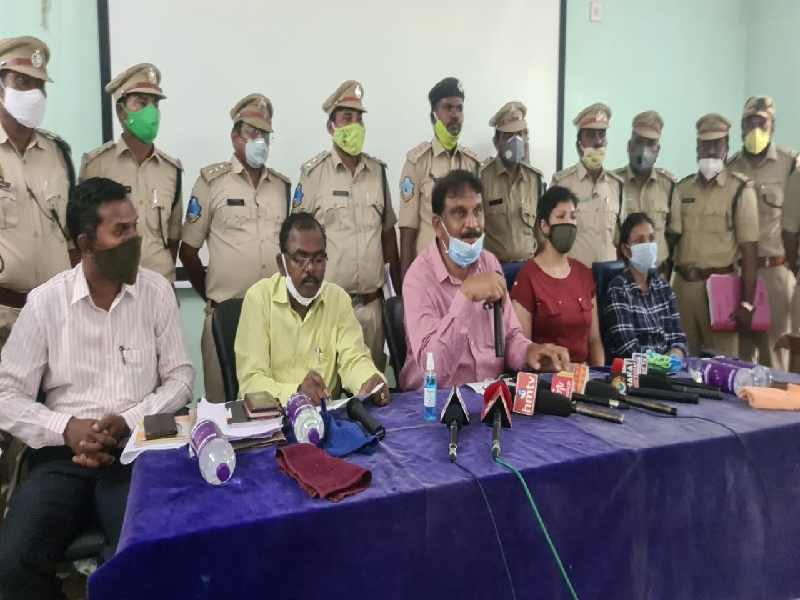 On receiving information about the pangolin racket, a team, headed by the DFOs of Mancherial and Asifabad, FDOs of Bellampally and Kagaznagar, FROs of Asifabad and Kagaznagar divisions, was formed to bust it and take the guilty into custody.
During the investigation, the officers of the forest department of Asifabad and Kagaznagar seized one live pangolin (adult), one car, motorcycles and mobiles phones. The pangolin (i.e. Manis Carssicaudata) is critically endangered species as per appendix – 1 of CITES and is listed under Schedule – 1 in Wild Life Protection Act. Hunting and trading of the pangolin is a serious offence and punishable with a minimum of seven-year rigorous imprisonment and a fine of not less than
Rs 5 lakh.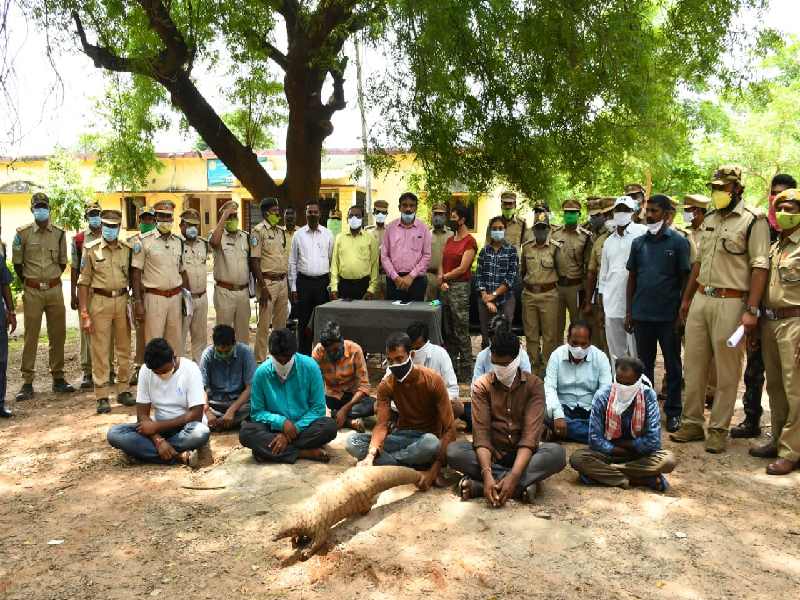 The investigation was started a month ago backtracking the accused one after the other and a total of 20 people involved in the said wildlife crime chain were detected.
The forest officials said that poachers and the middlemen were hunting the endangered species to make money by cheating people saying that the scales of the pangolin would help in treating some illnesses, which is completely a superstition and myth.
The forest officers said that pangolin does not carry any medical value. Further, the officials said that it would transmit the virus to human beings.
The foresters appealed to the public not to fall prey to smugglers who try to sell the wild animal in the name of medical use. Buying the animal or its scales will ultimately lead to arrest and punishment of innocent public, they said. People helping the smugglers in hunting and shifting pangolins will also be booked under the PD Act and severe punishment will be given, they added.