Hyderabad: JanaSena Chief, Pawan Kalyan on Friday thanked Twitter India for revoking the suspension on all the 400 twitter accounts of JanaSena party. He expressed happiness over Twitter India's quick response on his request.
While thanking Twitter India JanaSena chief Pawan Kalyan on Friday tweeted, "My wholehearted thanks to @TwitterIndia for upholding the constitutional right "Freedom of Expression" by unsuspending all the @Janasenaparty followers' twitter accounts and for the timely swift response".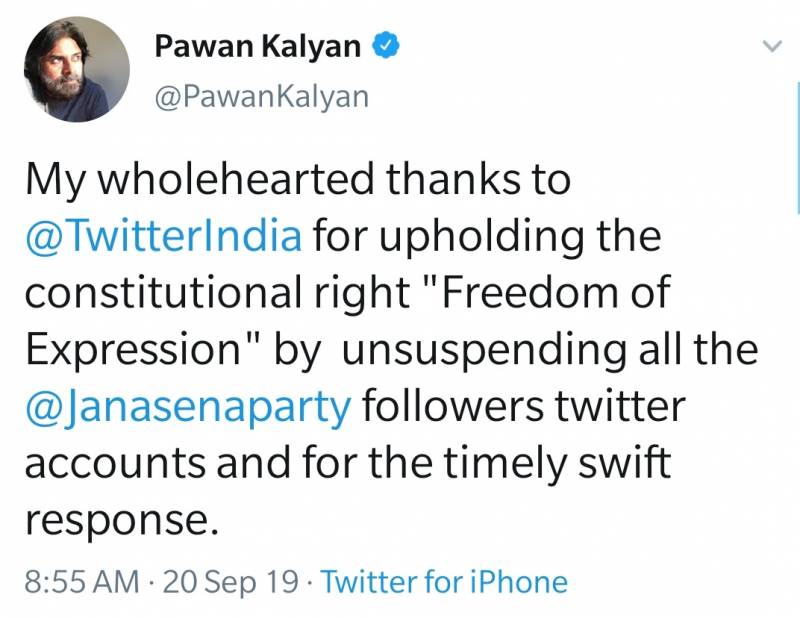 This comes after Pawan Kalyan on Wednesday, questioned Twitter authorities on the suspension of 400 twitter accounts of the JanaSena social media team and party supporters. The actor turned politician earlier claimed that social media accounts of his were suspended as a counter-reaction to their party's campaign against the Uranium mining in Nallamala forest.