Hyderabad: Actor-turned-politician, Pawan Kalyan's eldest son and his ex-wife Renu Desai's recent pictures have become a point of discussion on the internet. A few pictures of Akira Nandan (son of Pawan Kalyan) and Renu Desai posing with actor Adivi Sesh are floating over the internet creating anticipation.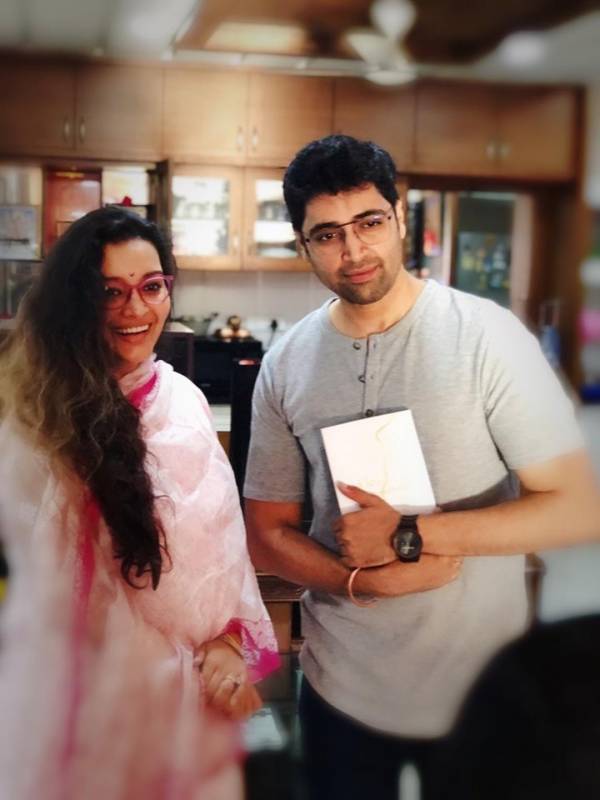 Adivi Sesh who bagged a hit with his latest movie, 'Evaru' is buoyed with the success. The movie grabbed the attention of Telugu movie critics, audiences, and the Telugu movie fraternity. Adivi Sesh and the makers of Evaru had recently organized a success meet and announced that the movie has entered into the profit line.
Similar read: Jana Sena might have formed the government if we had fought from three years: Pawan Kalyan
Akira Nandan and Renu Desai who seems to have watched the thriller met him recently. After pictures of Akira and Renu Desai meeting Adivi Sesh floated on the internet, it was assumed that Akira Nandan would have met him with a plan to begin his acting career. But, it appears like their meet was a casual one. On the other hand, Akira appears so grown up that it has become a difficult task for the netizens to identify him.