Peddapalli ZP chairman Putta Madhukar holds blood donation without social distancing amid lockdown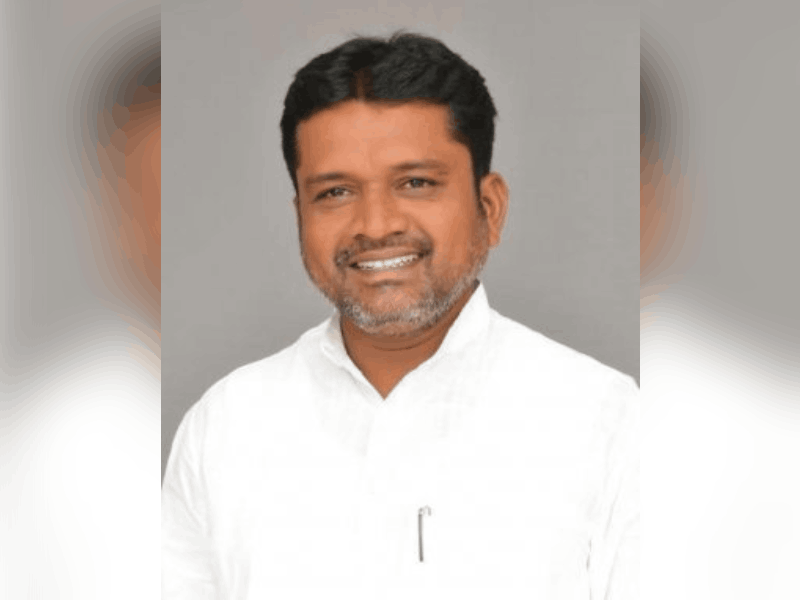 Hyderabad: Looks like the lockdown rules and the norms of physical distancing do not apply to TRS party leaders and its cadres. Throwing away all the prohibitory orders in place, a massive gathering of TRS leaders and party workers was organised at Manthani town in Peddapalli district. The gathering was held on the occasion of a blood donation program, organised by former MLA of Manthani and current ZP Chairman of Peddapalli Putta Madhukar. The programme was attended by BC Welfare in Telangana, Koppula Eshwar as the chief guest and Peddapalli district collector Sikta Patnaik, Ramagundam police commissioner V Satyanarayana as other guests.
While senior TRS leaders also attended the program, party cadres from all over Peddapalli district and other neighbouring districts also joined the massive gathering. It was also learnt that small groups from the bordering villages in Maharashtra also crossed the river Godavari to attend the program, since Manthani is located on the Maharashtra border.
Madhukar had organised the program on Saturday on the occasion of his birthday and also in memory of his victory as an MLA in 2014, the result of which was declared on this day in 2014. The program was organised under the banner of Putta Lingamma trust.
The program witnessed attendance from all government departments in the district. After the blood donation, program Madhukar felicitated the front line workers for their relentless efforts in fighting COVID-19.
Though the participants were seen wearing masks and seating arrangements were made in line with physical distancing norms, the question remains as to how permission was granted for such a huge gathering.