Scores of people thronged Rushikonda beach in Vizag city after thousands of dead Silver Belly fishes washed ashore on Tuesday.
Locally called Kara, the silver fishes were found dead on the beach. Local people and fishermen rushed to the beach to collect the fishes.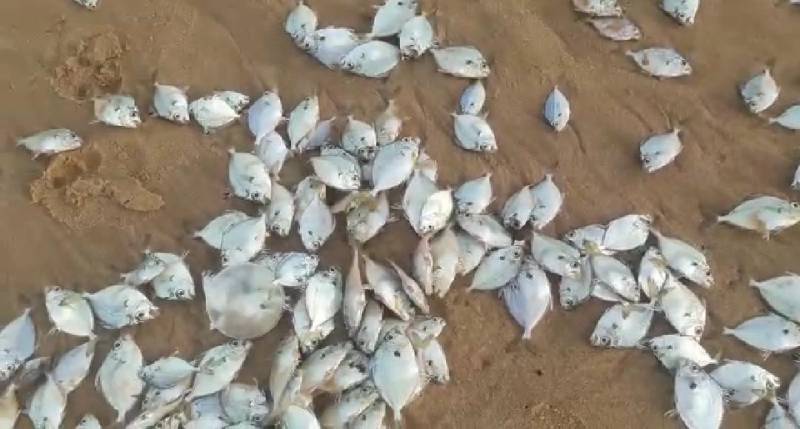 Though the exact reasons for deaths are not known, the fishermen believe that the fishes died due to depletion of oxygen in a particular patch of the beach following the rough sea and inclement weather.
Fishermen said in 2010, several tonnes of dead fish washed ashore on Appikonda beach in Vizag city.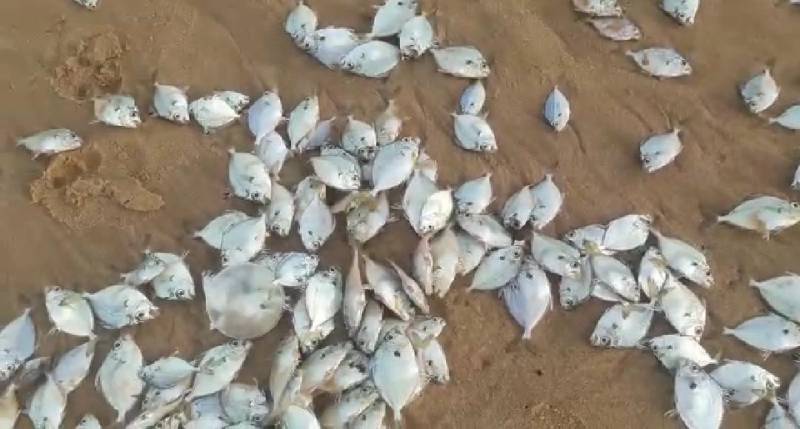 Joint Director of the Fisheries Department K Phani Prakash told newsmen that the fishes died due to the shortage of oxygen in the particular patch of the beach due to a drop in temperature and rains in the past four days. However, he ruled out the deaths due to marine pollution.
Fishermen said compared to other beaches in Vizag city, Rushikonda is relatively pollution-free.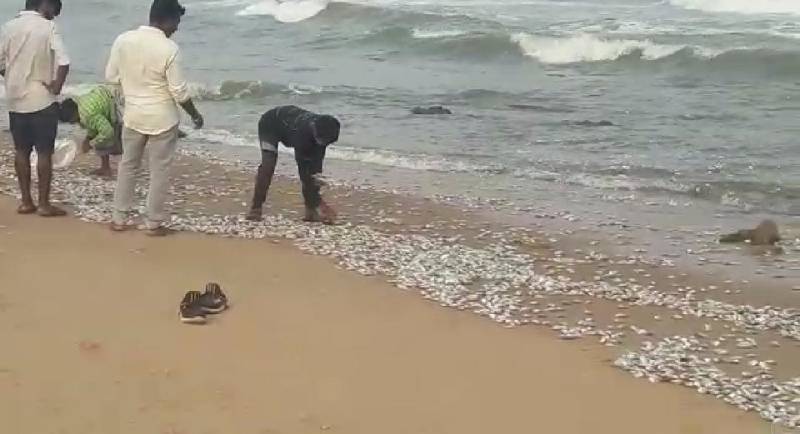 The fisheries department has also collected samples of the dead fishes to ascertain the exact reasons for their death. They said the phenomenon was more prevalent on the west coast due to various reasons.
Silver fishes are mostly dried and sold in the market. Most people don't like to consume the fresh silver fishes given its smaller size.