-N.N Dharmasena
Hyderabad: A game of hide and seek between wild animals and humans is thrilling and of course, spine chilling. In the past few days, photos of a leopard peeping through a window of a building has been widely shared on the Internet and even TV channels.
A news channel, TV9, reported that the big cat was spotted in a farmhouse near the ICAR-National Academy of Agricultural Research Management Campus in Hyderabad's Rajendra Nagar. It said that the footage was from a CCTV camera installed at the campus.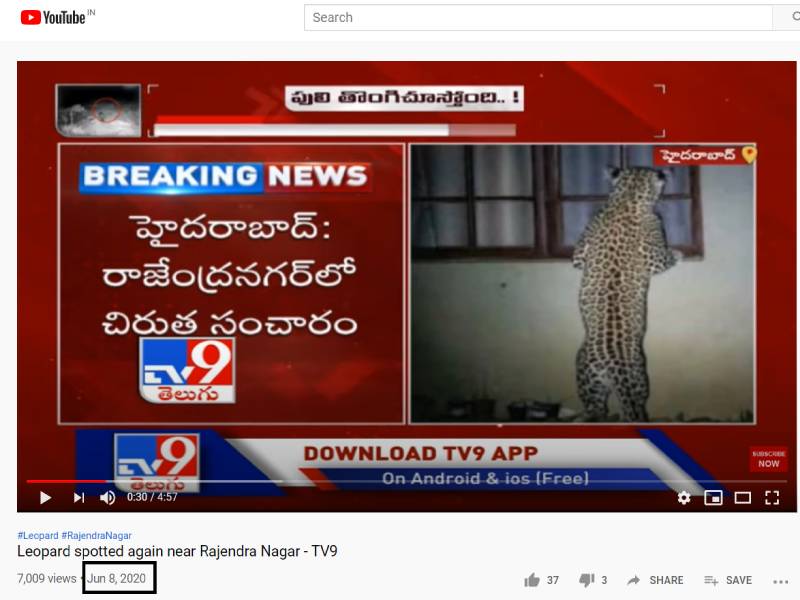 Fact Check:
NewsMeter performed a reverse image search on Google and found the image had been on the Internet for more than a week. So, the claim made by TV9 and other local media outlets that this leopard was spotted in a farmhouse on 8 June is FALSE.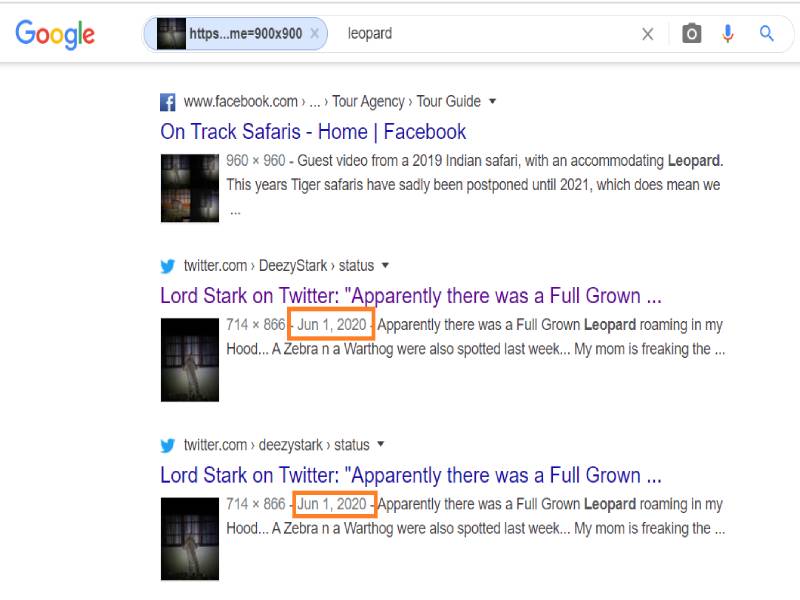 On further investigation, we found the original photos that had been uploaded on Instagram by Klaserie Camps, a wildlife sanctuary in South Africa. Klaserie Camps are part of an exclusive privately-owned wildlife sanctuary, Klaserie Private Nature Reserve (KPNR), which is in turn part of the Greater Kruger National Park, in South Africa. The reserve lies to the west of Timbavari, covering 60000 hectares on either side of Klaserie river.
On 15 May, Klaserie Camps had posted the photo along with a caption that read, "A peeping Tom .... literally! This young male, whom we've known since a cub with his sister, is approximately 2 years old, came to visit Frikkie & Natasha at their home at Dundee last night. They do not have a pet, so we're curious as to his behaviour. What a sighting! (sic)"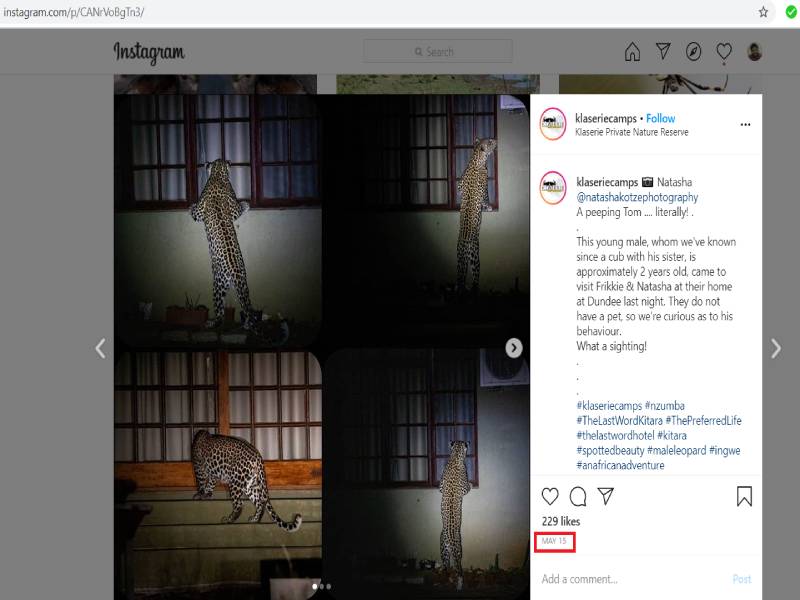 The Klaserie Camps also posted another photo of the leopard.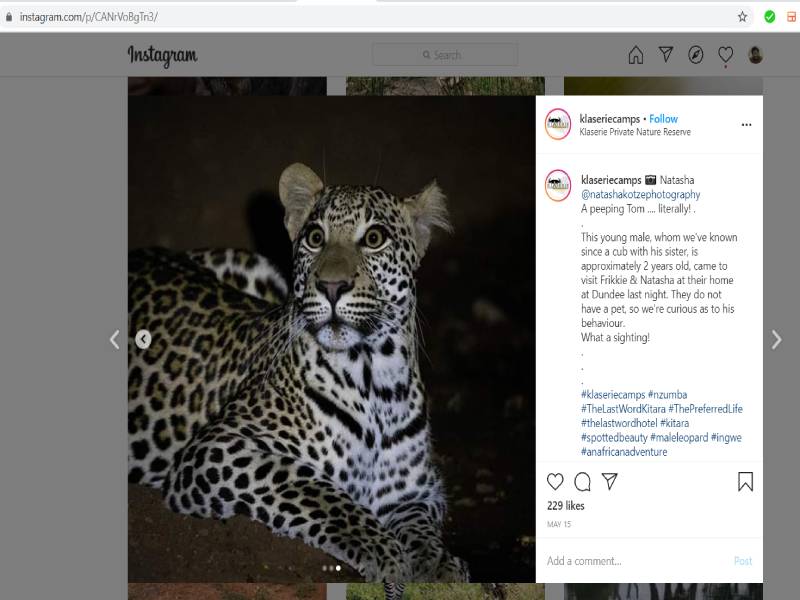 Hence, the claim that a leopard was spotted peeping into a farmhouse near ICAR NAARM at Rajendra Nagar in Hyderabad is FALSE.
Claim Review :
Photo of peeping leopard from Hyderabad
Claimed By :
Social Media Users