Hyderabad: Recently, photographs of alleged gang members involved in organ trafficking have been doing the rounds of social media. The gang from Maharashtra, that reportedly kills people and removes their organs, was arrested in Vizag. They also had weapons in their possession.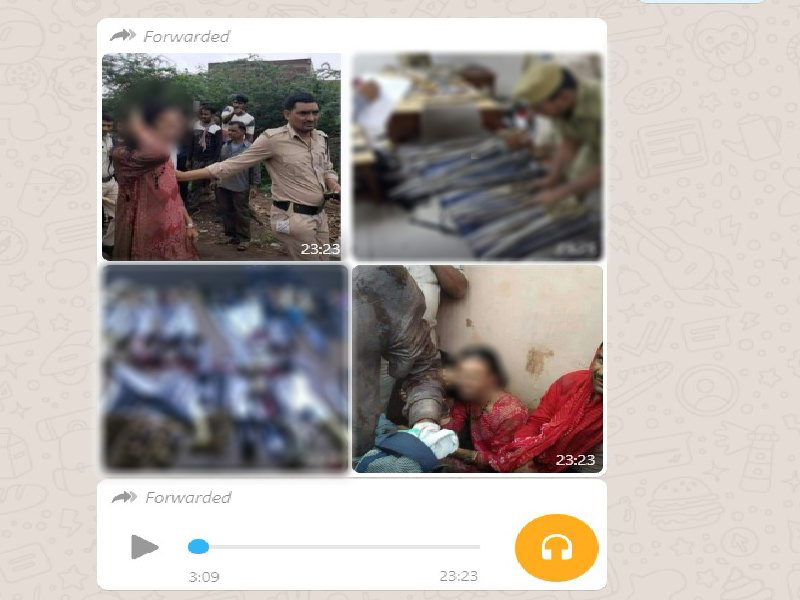 Along with the photos, an audio file is also being shared. It claims that members of a gang from Maharashtra, involved in thefts and kidnappings, have arrived in the Telugu states. "The police arrested 32 people in Kothavalasa village in Visakhapatnam. The above pictures are of the gang members. They kill people, remove their eyes and kidneys and sell them," it said.
It goes on to say that according to the Intelligence Report, the gang is planning to attack Rajahmundry and surrounding areas. "The gang members bark like dogs or make sounds like birds. When the people come out of their houses, they kill them," it said.
Fact Check:
This claim is FALSE.
NewsMeter did a reverse Google image search and found that two of the photos being circulated (images 1 and 4) are from an incident that took place in August 2019. The images had been shared on Facebook claiming that the people were involved in a kidney selling racket and were arrested in Gwalior's Transport Nagar.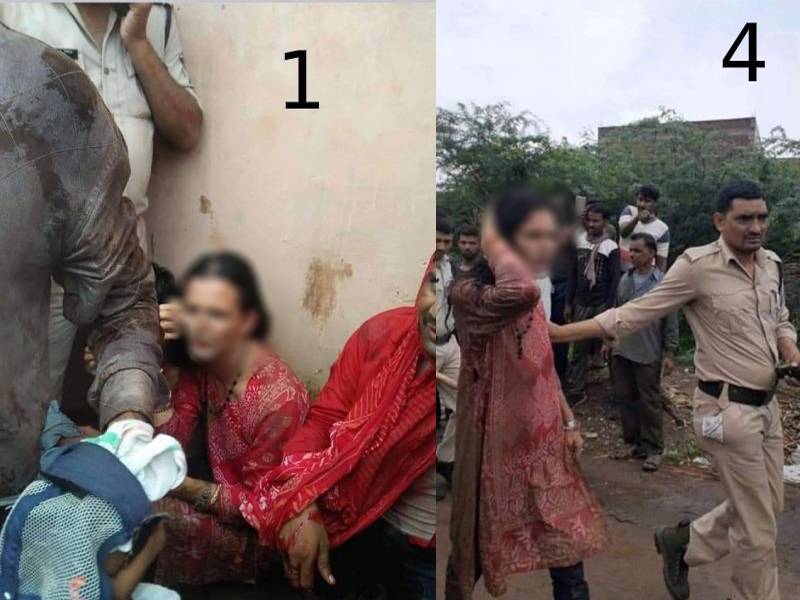 When we did a search using the keywords 'kidnappers in Gwalior August 2019', we found that The Quint had debunked the article in August 2019. The fact-check article had clarified that the photos were of self-proclaimed godman 'Sakhi Baba' and his two disciples. They were beaten up by a mob on suspicions of kidnapping a child. However, two constables had intervened and had saved the men. A news report by Dainik Bhaskar, later, reported that the police had clarified that the men were not kidnappers.
After this incident, the Gwalior police had issued an advisory asking people not to believe rumors on social media. They warned people against taking the law into their own hands. The police also appealed to the citizens to alert the cops if they found anyone spreading such rumors on social media. The advisory further said that the police will take action against anyone involved in mob violence based on such rumors.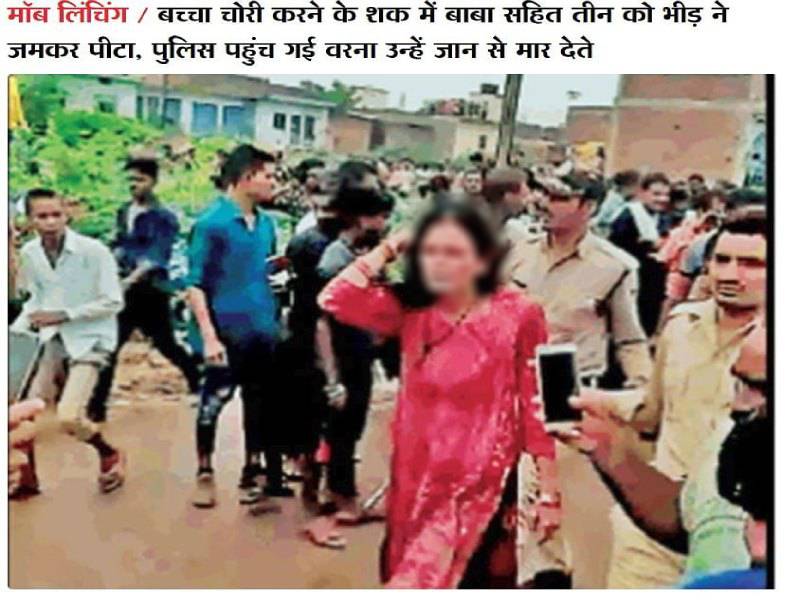 Here are other reports about the same incident:
https://hindi.webdunia.com/madhya-pradesh/payal-urfa-sakhi-baba-119080900095_1.html
NewsMeter's search for the other two images (2 and 3) found that these were also old photos from March 2016. The Rajkot crime branch and the Kuvadava Road police had busted an illegal weapons racket that was operating from a hotel near Kuchiyadad village along the Rajkot-Ahmedabad highway and arrested five persons.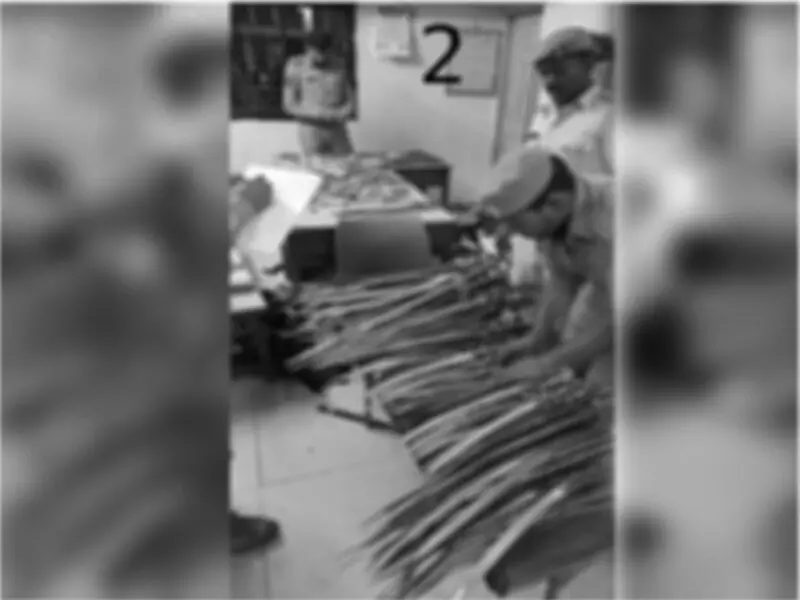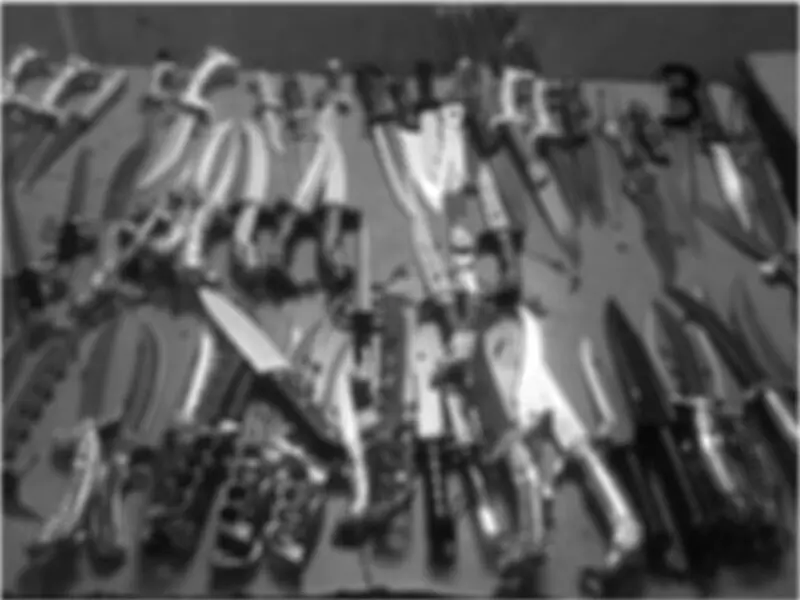 Here are the reports:
https://timesofindia.indiatimes.com/city/rajkot/Five-held-for-running-illegal-arms-trade-near-Chotila/articleshow/51274931.cms
https://www.gujaratheadline.com/beta/rajkot-stock-of-lethal-weapons-found-from-novelty-store-5-persons-arrested/
No local newspapers or media outlets have reported that members of an organ trafficking gang were arrested in Vizag. Hence, the claim is FALSE. Old images from 2019 and 2019 are being used to create false narratives and create panic among people.
Claim Review :
Photos showing members of organ trafficking gang arrested in Vizag
Claimed By :
Social Media Users