Hyderabad: In a bizarre incident on Sunday, Hyderabad Metro Rail authorities have been accused of negligence as a portion of a slab from the Ameerpet metro station falls on and kills Mounika (26). She had reached the station from Kukatpally availing metro services and was taking cover from heavy rain under the metro station when a portion of slab fell on her. This raised questions regarding the quality of the metro rail project, which is claimed to have been done using the best materials.
Wife of a TCS employee and Kukatpally resident Mounika was travelling with her cousin from Kukatpally to Ameerpet through the metro around 2.45 pm. After reaching the station, they walked down to the ground level and was waiting just beside the staircase to escape from the heavy rain. After the slab had fallen on her, she was rushed to a nearby private hospital but was declared brought dead. While police are yet to register a case in this incident, residents demanded action on the negligent officials.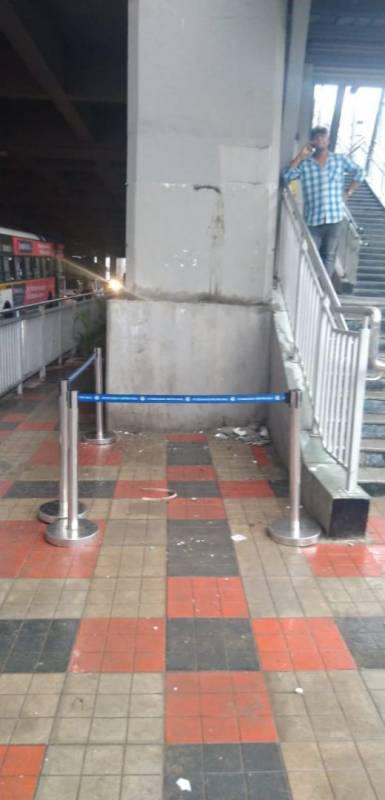 Hyderabad Metro Rail Director NVS Reddy said, "L&TMRHL has reported a freak accident at the Ameerpet metro station today, where a piece of plaster piece fell off from a surface wall of the station. The sharp edge of the piece fell on a young lady's head from about 9 metres height, and she, unfortunately, succumbed to the head injury while being taken to a nearby hospital by L&T personnel."
BJP MLC N Ramchander Rao visited the Ameerpet metro mishap site and demanded government to pay compensation to the victim Mounika.
Visited Ameerpet Station of Hyderabad Metro Rail, where a 26-year-old woman died after a concrete slab, which peeled off fell on her head today afternoon. I demanded Rs 25 lakhs compensation . Sri NV Subash and others accompanied. @BJP4Telangana @JPNadda @KTRTRS @kishanreddybjp pic.twitter.com/sMPwzUBCGJ

— N Ramchander Rao (@RaoMlc) September 22, 2019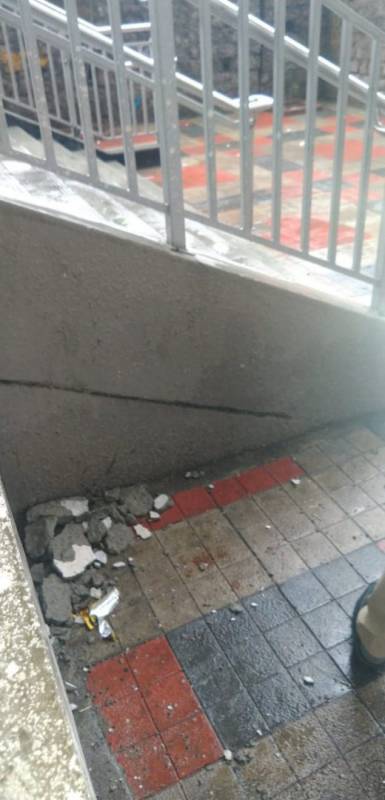 This is not a new incident. In March 2017, a 38-year-old bike passenger was critically injured and placed in a coma by an iron rod that fell from the Nampally metro station construction.
Also read: https://newsmeter.in/55-year-old-man-jumps-in-front-of-metro-dead/