In what seemed to alike a sequence straight out of an action thriller, Warangal police chased Ganja smugglers in broad daylight on Sunday and seized 100 packets of Ganja. Panicked with the police's pursuit, the smugglers left the car and managed to escape.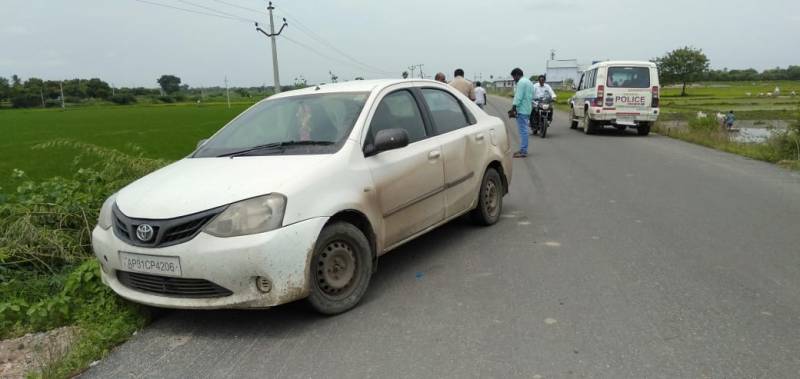 Based on a tip-off on Ganja smuggling police teams from Wardhannapet of Warangal commissionerate, were conducting vehicle checking. The smuggler who was travelling in a car AP31C 4206, noticed the police teams in the road and increased the speed. He managed to cross the police and went ahead at high speed. Alert police teams chased the vehicle.
After chasing for a few kilometres, the smuggler abandoned the vehicle, jumped out off the vehicle and escaped through the fields on the roadside. Police seized the vehicle and recovered 110 Ganja packets from it. Special teams are continuing the hunt for the smuggler.