Visakhapatnam : The Vizag rural police won tribals' hearts by playing the Good Samaritan and connected some villages with the outer world as their efforts resulted in repair of diversion roads.
The heavy rains in tribal pockets in Vizag Agency has washed away the culverts and causeways causing significant inconvenience to the people and de-linked the main road from many tribal hamlets crippling regular life.
On the request of the tribals, the police led by Inspector of Paderu Police Station Prem Kumar and Sub-Inspector of Munchingiput Prasad formed teams comprising police, local youth and few others and taken up some works for laying the diversions roads and repair the causeways to restore the vehicle movements at Lakshmipuram, Peddaputtu, Kumada and few other areas under Munchingiput Mandal.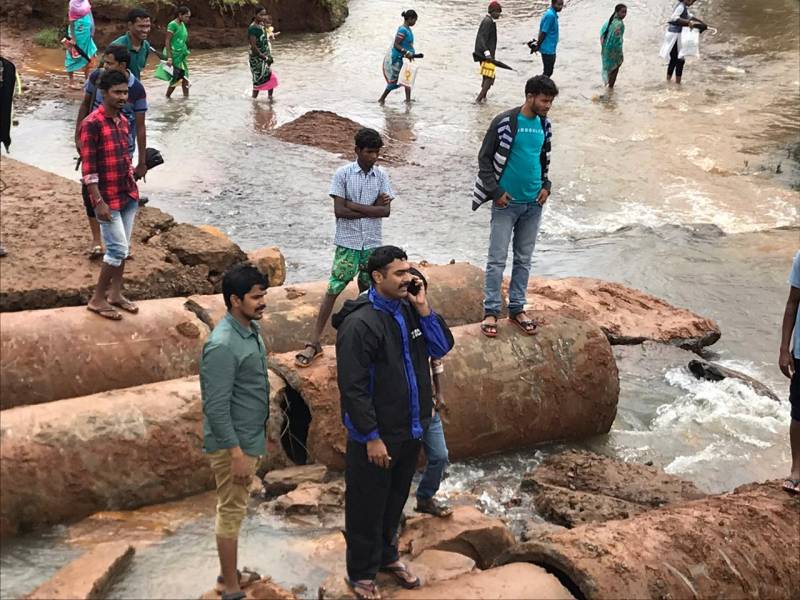 The youngsters responded to the police appeal, and they helped for restoration works and repaired the roads to connect the tribals with the Mandal head-quarters. The police say as the diversion roads and causeways were fixed, the RTC officials will run buses to the remote villages from Friday.