Highlights
Officials warn of strict action against nefarious employees
Hyderabad: The Postal Department of Medchal-Malkajgiri district has launched an investigation into how more than 40 bags packed with undelivered letters, LIC notices, Aadhar cards and various other documents were found lying in an open plot at Keesara on the city outskirts. Moreover, 30 bags were found in burnt condition. Keesara police registered a case and started a probe.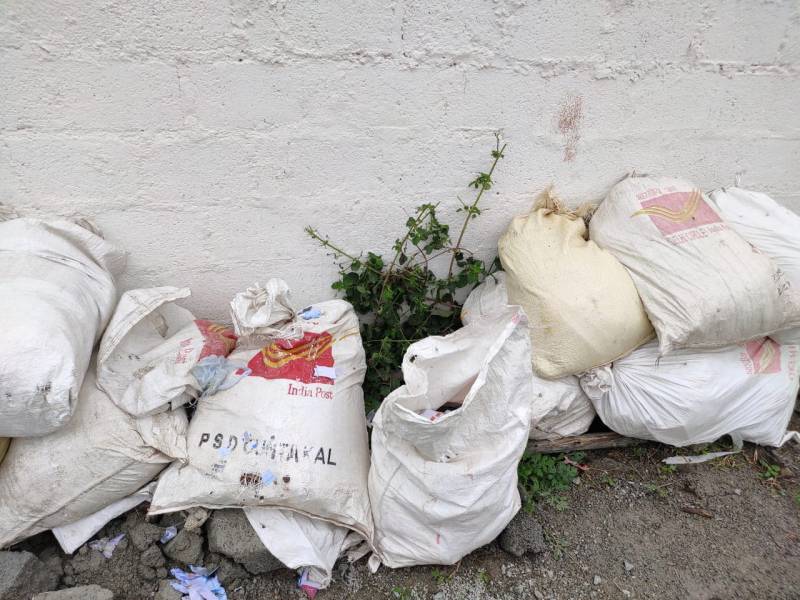 According to police, the plot at Ahmedguda village of Keesara is owned by Ramidi Raji Reddy who resides in the city. Though he purchased the land a few years ago and got it registered in his name, Gangishetti Bikshapathi, a resident of Chintal, has been claiming ownership of the land. Both were at loggerheads with each other over the issue.
While there was a case already in this regard, Bikshapathi had been making attempts to encroach into the land. On Friday, he was found loitering in the plot. When Raji Reddy got to know about this and rushing to his plot, he found Bikshapathi consuming alcohol and some material being burnt on the ground. He immediately alerted the police and when the patrolling teams arrived at the plot, Bikshapathi fled leaving behind a heap of bags and liquor bottles.
Inquiries revealed that the bags belonged to the Postal Department and they contained undelivered mails. Further, it was found that the undelivered mails were to be delivered at Qutbullapur, Kukatpally, Jagathgirigutta, Balanagar and surrounding localities.
Police sealed the area and doused the fire. They immediately informed postal officials and handed the bags that were not damaged. The police are probing how the letters had been diverted from the respective post offices.
P. Pavan Kumar, assistant superintendent of Secunderabad east Sub-division, said that the department has initiated an inquiry into the incident and strict action will be taken against the culprits, including their employees.