Question hour cancelled in Parliament's monsoon session; Hyd MP Asaduddin Owaisi criticical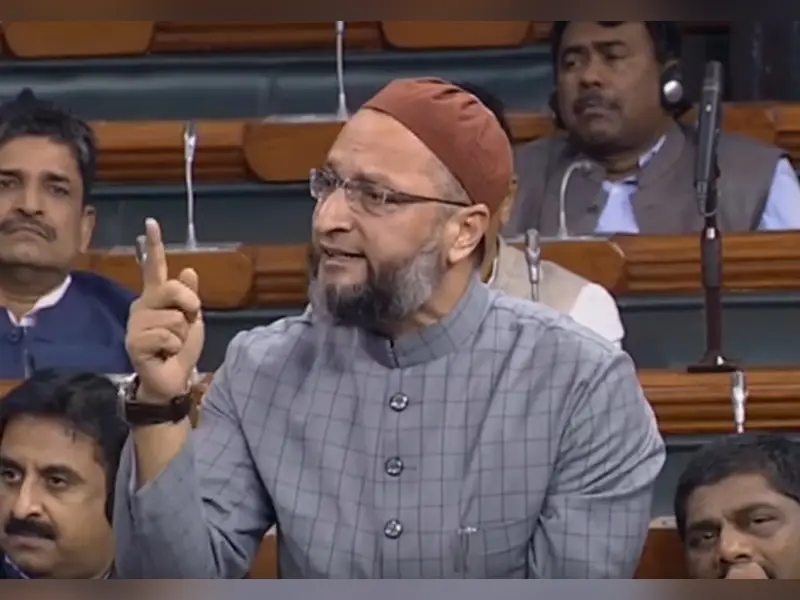 Hyderabad, September 2: Hyderabad MP Asaduddin Owaisi has joined the list of parliamentarians critical of Rajya Sabha Secretariat's decision to ditch the Question hour for the Parliament's monsoon session.
The barrister wrote to Lok Sabha speaker Om Birla and said that questioning the government is power and duty of the Parliament.
"We are elected to ask questions and hold the government accountable. A session that takes up only government business is preventing us to do so," he wrote.
Owaisi further stressed that the only time the Question hour was cancelled was during the Indo China war of 1962, but even that was done after an All Party Meeting. "In this case, the PMO India did not hold an APM," he wrote.
He also raised a question on the commencement of JEE NEET exams on the one hand and the neglect towards the Question hour on the other.
The barrister requested the speaker to start accepting questions from parliamentarians starting today, which is 15 days before the monsoon session begins.
"One may even consider a single day session for only questions... Similarly, Hon'ble Speaker enjoys the discretion to issue a revised bulletin that accounts for private members business & questions," he further wrote.
The Rajya Sabha Secretariat, on Wednesday morning, released an official notification of the cancellation of Question Hour in the Parliament's monsoon sessions scheduled to begin on September 14.
Trinamool Congres' Rajya Sabha member Derek O'Brien also expressed anger over the notification. He said the pandemic was being used as an excuse to "murder democracy", and that this was happening for the first time since 1950.
"MPs required to submit questions for Question Hour in Parliament 15 days in advance. Session starts September 14. So Question Hour cancelled ? Opposition MPs lose right to question govt. A first since 1950? Parliament overall working hours remain same so why cancel Question Hour? Pandemic excuse to murder democracy," O'Brien wrote