Hyderabad: On the occasion of World Day Against Trafficking in Persons, the Rachakonda Commissionerate launched its first Anti-Trafficking Unit on Thursday, July 30th.
The officials said that this was a necessary part of the endeavor to raise awareness and promote the rights of survivors of human trafficking.
Since the inception of the Rachakonda Commissionerate, CP Mahesh Bhagwat said, a number of trafficking rackets have been busted. There have been several reduce operations since its inception and a total of 547 survivors have been rescued.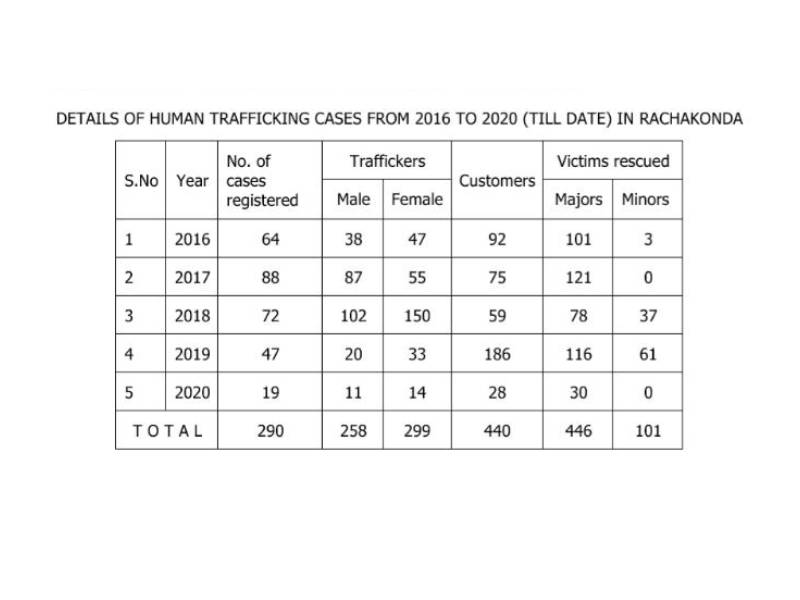 ADG Dr Jitender said, "Telangana Government has been able to successfully suppress the practice of Sheikh marriages in the state, where young women were sold to men from Qatar, by stringent action."
The first Anti-Human Trafficking Unit in India was set up in Telangana (then Andhra Pradesh) at CID's Women Protection Cell in 2007. As the in-charge of the unit, CP Mahesh Bhagwat, along with his team, rescued 1000 young women in a span of two years.
Inspector K Chandrasekhar has been put in charge of the unit. It was inaugurated in the presence of Dr Jitender IPS Additional Director General, Law and Order, Telangana Police and Rachakonda Commissioner Mahesh Bhagwat IPS.
The officials appealed to citizens that they inform the unit as and when they witness any instance of human trafficking on the following numbers:
9491039109
9490617111
100