Delhi: A truck driver from Rajasthan was issued a challan of Rs. 1,41,700 for violating several traffic rules under the new Motor Vehicles Act. This has by far been the biggest fine so far.
The Rajasthan truck driver was identified as Bhagwan Ram and has become the first person to pay such a hefty fine. According to the police, the truck driver violated traffic rules by overloading his truck.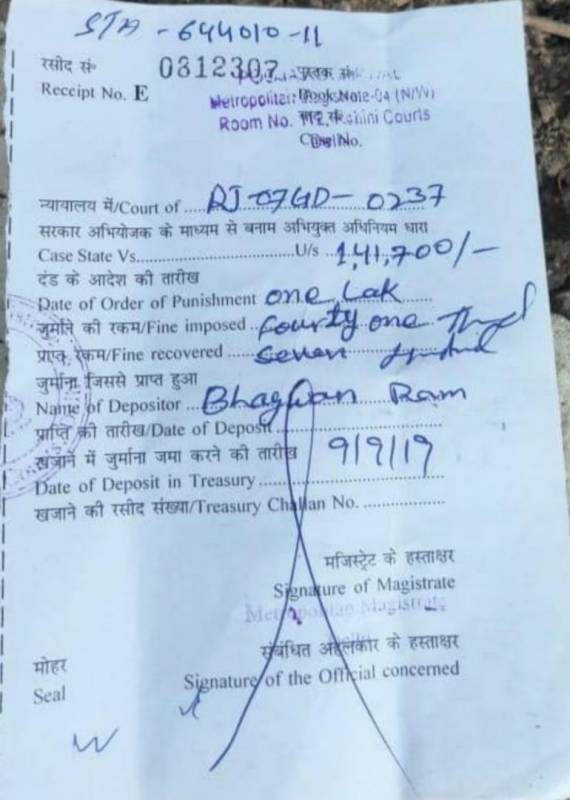 Bhagwan Ram paid the challan amount at a Rohini Court in Delhi on September 9.
In the past too, the police have been charging people hefty amounts as part of the new Motor Vehicles Act. The highest challan so far was Rs 86,000 to a truck driver in Odisha for several violations.
However, the matter was settled after the truck driver paid Rs 70,000 on producing some documents.