Hyderabad: The Ministry of Home Affairs in a set of new guidelines under Unlock 5, has given flexibility to state government to take appropriate decisions on re-opening of schools.
Relaxing restrictions imposed on public places including theaters, swimming pools. The center with regard to schools said, " the State/ UT Govts have been given the flexibility to take a decision after 15 Oct 2020, in a graded manner. The decision shall be taken in consultation with the respective school/ institution management.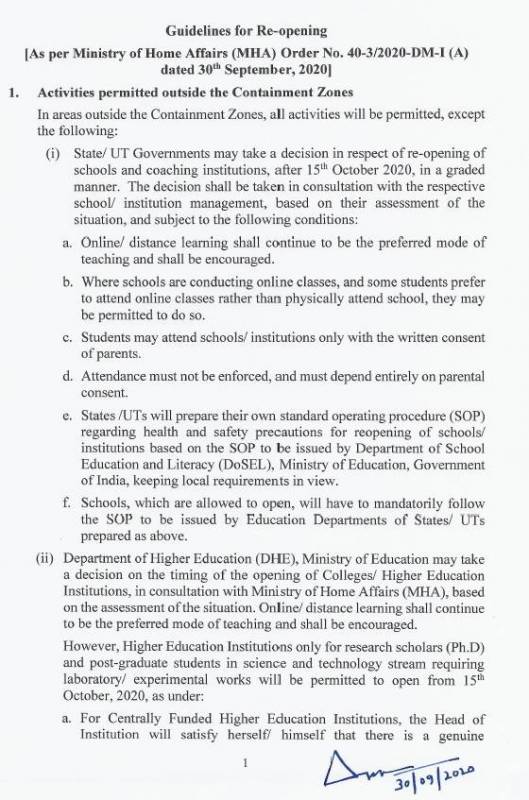 "Online/distance learning shall continue to be the preferred mode of teaching and shall be encouraged.
Where schools are conducting online classes, and some students prefer to attend online classes rather than physically attend school, they may be permitted to do so" the order said.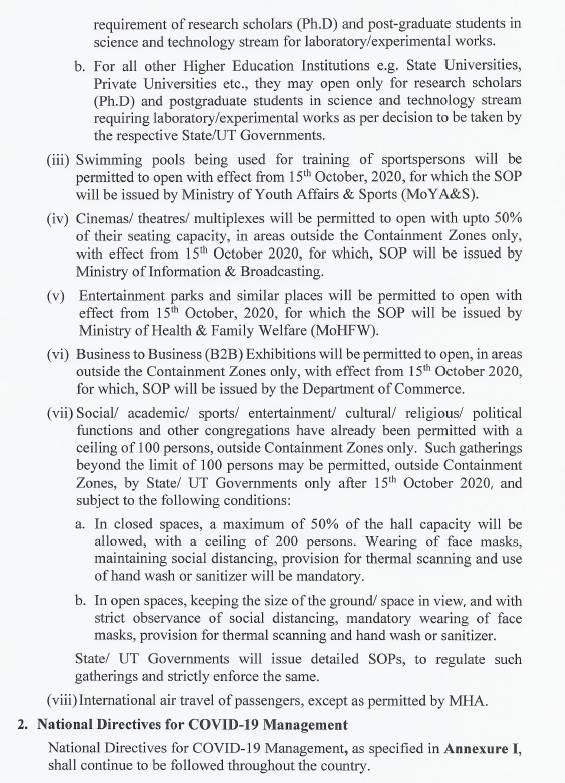 No restriction is imposed on inter-state travel, however lockdown shall remain in containment zones.