Hyderabad: Special Operation Team, Malkajgiri Zone raided in Thimmaipally village outskirts and arrested 19 members and seized 13 tipper lorries and one Hitachi excavator, mobile phones for illegally excavating gravel/ red soil and are being produced before the Hon'ble court for judicial remand.
On the tip off information, in Government lands wherein some of the tipper lorry owners in connivance with the gravel/red soil traders formed into sand smuggling mafia gang and secretly operating in the late night hours in the outskirts of Jawaharnagar, keesara limits by arranging Hitachi excavator for digging and filling tipper lorries with gravel/red soil and transporting to the traders and earning money illegally.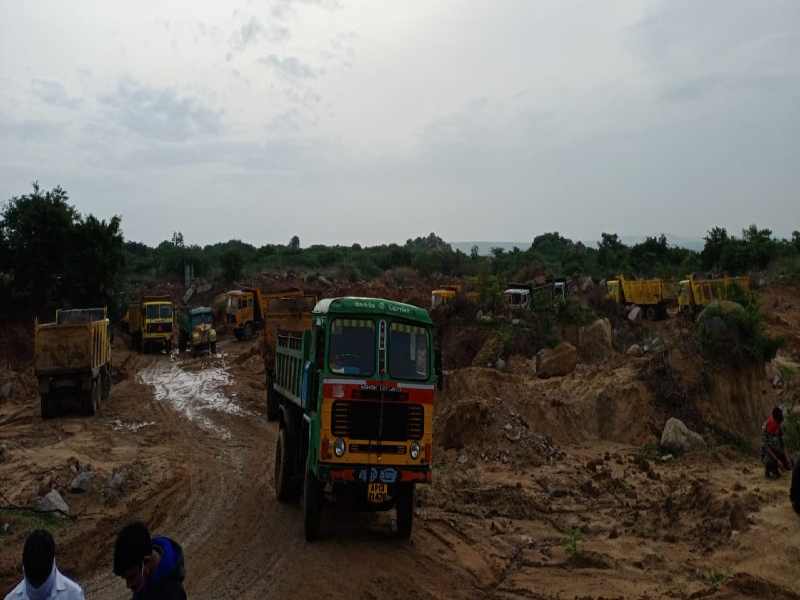 Police said Tirupathi Yadav resident of Thimmaipally village under Keesara police station limits is said the main organizer of gravel/red soil mafia gang operating in Keesara and Jawaharnagar. He along with tipper lorry owners/drivers of Jawaharnagar and Keesara area formed into a mafia gang of red soil and were criminally trespassing in the late night hours into the government lands in the outskirts of Jawaharnagar, Keesara and were committing theft of gravel/red soil from the government lands and selling same to the traders at higher price at a rate of one ton for 1000/- and one lorry load approximately 20 tons for 20000/- and earning money illegally and causing loss to the government exchequer. They used to complete the work before 5 AM and leave the area. Thirupathi Yadav along with his associates was indulging in this illegal gravel/red soil trading business since more than 6 months. They were carrying out this illegal activity mostly on Sundays and public holidays.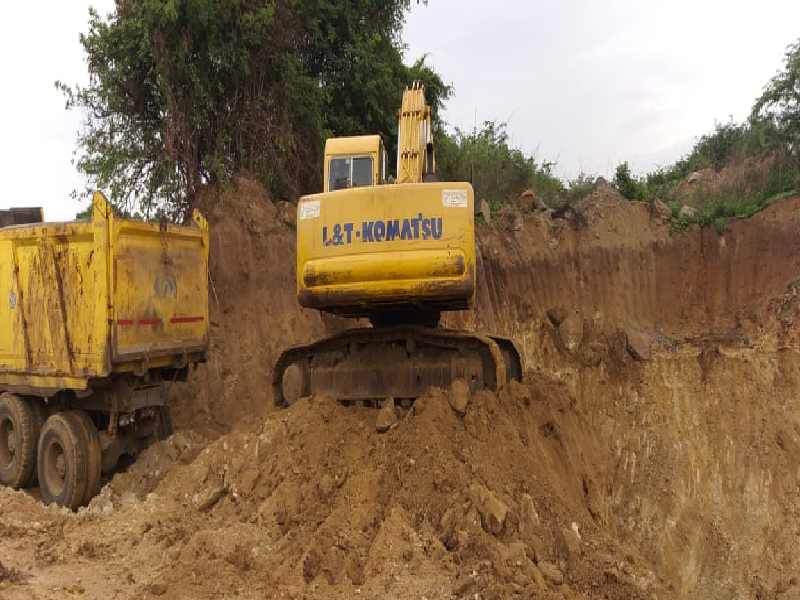 On receiving information, the SOT Malkajgiri team laid ambush in the mid-night of Saturday at outskirts of Timmaipally village and around early hours at about 2 AM some tipper lorries and Hitachi excavator came and started digging the sand gravel and red soil immediately they were rounded and apprehended them. Thirupathi Yadav along with 18 lorry owners cum drivers were apprehended and seized 13 tipper lorries and one Hitachi excavator from the scene and handed over them to Jawaharnagar police station along with the seized vehicles for taking further necessary action the police said.
The Jawaharnagar police registered a case and arrested all the 19 members.