Tiruchi: After nearly 80 hours of the rescue operation, government officials during the wee hours of Tuesday declared two-year-old Sujith's who fell in a borewell at Nadukkattupatti in Tiruchi district, succumbed to his injuries.
"At around 9.30 pm, foul smell emitted from the hole when the officials brought in a team of doctors and confirmed that Sujith Wilson had died, " said an official source.
Officials later retrieved Sujith Wilson's dismembered body from inside the borewell and sent it for a postmortem examination.
A team from the rescue operation were building a passage horizontally to reach to the boy. The officials attribute to the delay in the rescue operation as the terrain is rocky.
On Friday evening, Sujith was playing with his elder brother and at around 5.30 pm when he fell into the borewell which a few sources claim is 600 feet while a few others claim it's 1,000feet deep.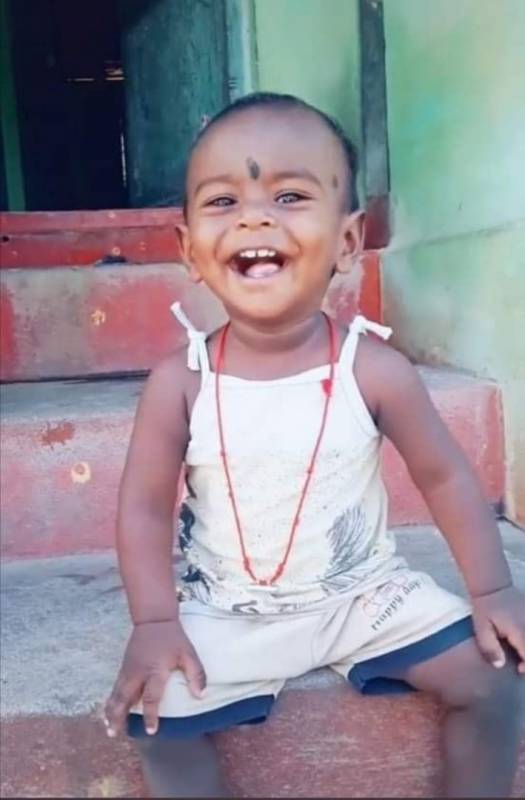 "First, he fell to a depth of 26 feet, and when the rescue work began, he slipped deeper and currently is at 87 feet. He slipped further down because of the rain and mud sliding pushing the child further," said a source.
The officials were supplying oxygen to Sujith, but he has been without any intake of food and water. The victim's parents- mother works as a tailor, and the father works as a construction worker. The couple has two children, and Sujith is their youngest. Sources say the family had dug the borewell around seven years ago, and since there was no water they tried closing it, and it has been dysfunctional since then.
Meanwhile, Twitter, Whatsapp and other social media sites have been sharing pictures and praying for the rescue of the child. People took to social media with hashtags RIPSujith and SorrySujith to condole the death of Sujith Wilson.
#RIPSujith #SujithWilson #SorrySurjith

Heartbreaking..😢😢😭 pic.twitter.com/J7jPwTRijm

— Sudha Thala | Valimai (@Sudhkaar1) October 29, 2019
State Health and Family Welfare Minister C Vijayabaskar and Tourism Minister 'Vellamandi' N Nagarajan, have been present at the site since Friday night and claimed all efforts were on to rescue the child and finally they said RIPSujith
Principal Secretary, Revenue Administration, Disaster Management and Mitigation department, J Radhakrishnan addressed the media persons saying the child was succumbed to injuries. After 80 hours eagerly waiting Tamilnadu has said RIPSujith.
After 75 hours of rescue ops to save #SujithWilson TN govt declares that the 2-year-old #Sujith is no more.😖Only god knows how much #pain the #baby went through before those last moments.😭 Parents please be more careful.😞#SujithWilson #RIPSujith#SorrySujith pic.twitter.com/oWCy72U1bi

— RajiniReacts (@rajinireacts) October 28, 2019