East Godavari: The king of the fish – Hilsa, locally popular as Pulasa, has hit markets in parts of East Godavari, but it is much costlier this season. The catch of Pulasa fish has been dwindling in the region leading to skyrocketing price.
A few days ago, around 2.5 kg of Pulasa was sold for Rs 21,000 at Pasarlapudi area under Mamidikuduru Mandal in East Godavari district. A local politician, K. Kondala Rao purchased the Pulasa fish during the auction.
Similarly, 1.5 kg Pulasa was sold for Rs 15,000 near Yanam area in East Godavari district, which usually sells anything between Rs 3,000 and Rs 6,000 per kg.
With the catch of the delicious fish dwindling in the Godavari waters, the limited quantity was sold at high prices.
As this fish is available only in River Godavari (East Godavari district) during July-September, the fish has become dearer.
During floods, some sea fish, including Pulasa, enter the Godavari water swimming against the current and at times, they jump into the river water when gates at the Sir Arthur Cotton barrage are lifted. This variety of fish is tastier only when it is caught in the river water.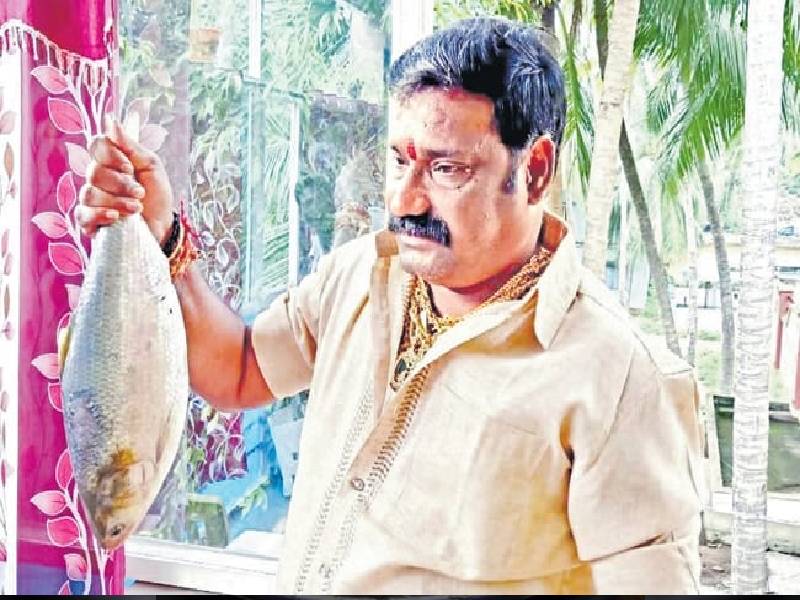 Godavari Pulasa is considered one of the tastiest fish due to its distinctly soft oily texture and refreshingly unique as the taste lingers in the mouth for long. It is also the costliest fish in the country.
Though we are lucky to get Pulasa in a few parts of East Godavari, it is costing a bomb, said K. Sudhakar, a resident of EG district who loves eating fish. "I purchased 1.2 kg Pulasa for Rs 14,000," he added.
Pulasa fish is available in Odisha, West Bengal and a few other states too but the Godavari Pulasa has a unique taste.
With many hotels and restaurants being closed due to Covid, we have missed relishing the Godavari Pulasa chepa pulusu this year," lamented K. Murali Krishna, a native of Rajahmundry in East Godavari district.
The speciality of this fish is that it moves towards fresh water from the backwaters during the rainy season. Some fish lovers buy it even by paying advance every year and most of the stock gets sold on the river bank itself.