Hyderabad: For the last two years, the Telangana government has not carried out any works for maintaining the heritage building that housed the administrative and in-patient block of the Osmania General Hospital (OGH).
In an RTI reply to Society for Safety of Public and Good Governance (SSPGG), Telangana State Medical Services Infrastructure Development Corporation, Hyderabad division, said no maintenance or repairs have been carried out in 2018-2019 and 2019-2020.
On July 22, 2020, the Telangana government issued orders to seal the heritage building after heavy rains caused flooding in the in-patient block. Several videos of flooded hospital wards were widely shared on social media by the general public. Later the in-patient block was vacated. However, no restoration work has been taken up by the government, the RTI reply said.
RTI Reply Pertains to #Osmania General Hospital

Requesting @arvindkumar_ias Garu to Pursue this Request in the Interest of Public at Large@RobinZaccheus @seshagiribv @Nabinder_TOI @NewsMeter_In @bbcnewstelugu @DeccanChronicle @ParasaRajeswari @simplejaveed @DonitaJose pic.twitter.com/JJfsWojIqu

— Society for Safety of Public and Good Governance (@SSPGHyd) October 28, 2020
[amp-tweet tweetid="https://twitter.com/SSPGHyd/status/1321504225742876672"]
"We urge the officials to prioritize the restoration of Osmania General Hospital. People are suffering a lot. In the interest of the public, the government should take up this restoration works immediately," Members of SSPGG told NewsMeter.
Lubna Sarwath a social activist from Hyderabad told NewsMeter that scientific conservation is mandatory for the heritage cum public utility iconic structure. "Rs100 crore has been sanctioned for OGH. So why the conservation plans were not undertaken," she asked.
Last year, Healthcare Reforms Doctors Association (HRDA) filed a Public Interest Litigation (PIL) in Telangana High Court seeking directions to state government for constructing a new building for the hospital.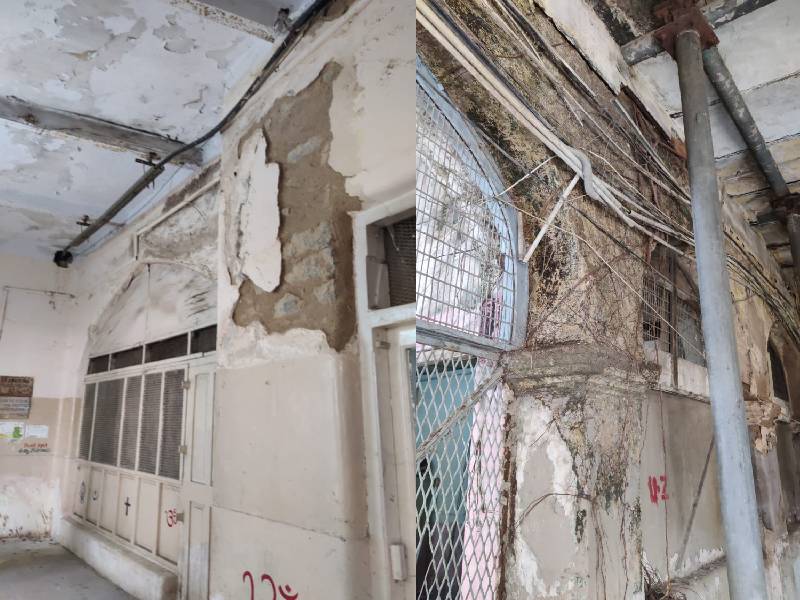 "About Rs 20 crore was sanctioned by Telangana government for renovating Osmania General Hospital. Earlier, the renovation was not done because the building was not vacated. Since the building has been vacated, we are not sure whether the structure is sustainable or not. Renovating or building a new hospital should be done only after the High Court decision. Since the matter is sub judice, we should wait for the court's decision. The next hearing is on November 12, 2020," said Dr. K Mahesh, President, HRDA.
Dr. P S Vijayender, Ex-Chairman, Telangana Junior Doctors Association (TJUDA) said a new building should be built as soon as possible because poor patients are suffering a lot. "Government should take necessary steps to close the case in the High Court. There are not many beds in Osmania General Hospital," he said.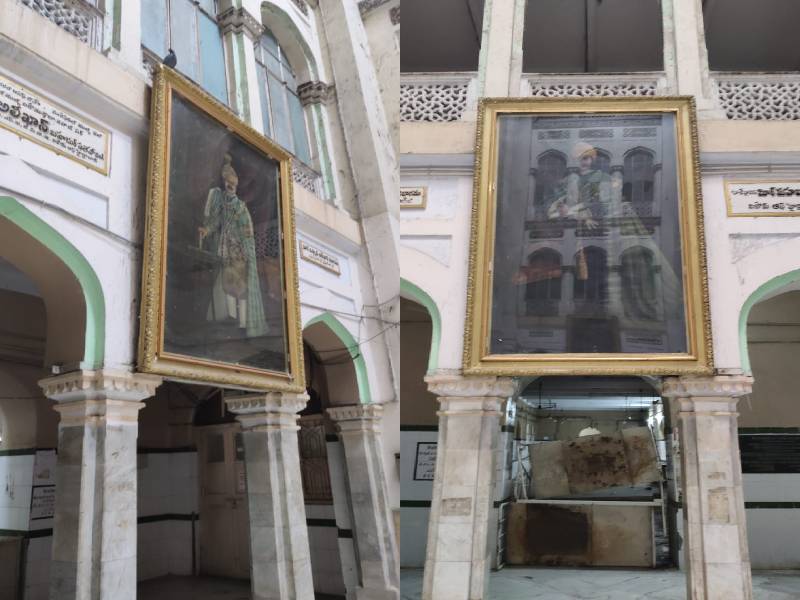 While Congress national spokesperson Mr Sravan Dasoj, told Newsmeter, "It's shocking that state govt seem to have a very dubious intent to dismantle the heritage structure. They initially had plan to completely dismantle the structure and build a fresh one few years back but when people filed cases and took up agitation that heritage structure should not be dismantled. Then he(referring to Chief Minister) completely shelved that building up new hospital in the place of that heritage project. Later they said there's land adjacent to the heritage structure where the new hospital can come up. Looking at the RTI it's visible that no 2018-2019 and 2019-2020 nothing has been spent on repairing and maintaining the heritage structure. That means Telangana CM KCR wants to see that the building gets dismantle on its own. Protecting the heritage structures is the responsibility of the government. CM KCR already dismantled the secretariat now looks like he is aiming for this".