Visakhapatnam: Rushikonda beach has bagged the Blue Flag Certification from the Foundation for Environmental Education, Denmark for its safety, pollution-free, water quality & environmental education of beach users.
The tourism department pins hopes that the Rushikonda beach in Vizag would attract foreign tourists in the coming years as it gets Blue Flag certification, as it was developed by the Society for Integrated Coastal Management (SICOM) in accordance with Blue Flag standards.
Achieving Blue Flag standards is not an easy task as the beach has to strictly comply with 33 environment and tourism-related norms established by Denmark-based Foundation for Environmental Education (FEE) in 1985.
Rushikonda beach bags 'Blue Flag' certification from the Foundation for Environmental Education, Denmark, for its safety, pollution-free, water quality & environmental education of beach users. Foreign tourists evince keen interest in visiting Blue Flag beaches.#CityOfDestiny

— Vijayasai Reddy V (@VSReddy_MP) September 27, 2020
Recently, the union ministry of environment, forest and climate change has recommended Rushikonda beach in Vizag for the coveted international eco-label, the Blue Flag certification.
AP minister for tourism M. Srinivasa Rao said that a total of Rs 7.3 crore has been spent on Rushikonda beach to equip it with various infrastructure facilities to match the standards for certification. The Blue Flag certification aims at ensuring coastal protection and enhancing of local livelihoods through sustainable tourism activities.
If the Rushikonda Beach gets the Blue Flag certification, it will attract a good number of foreign tourists who would love to visit clean and safe beaches, Rao added.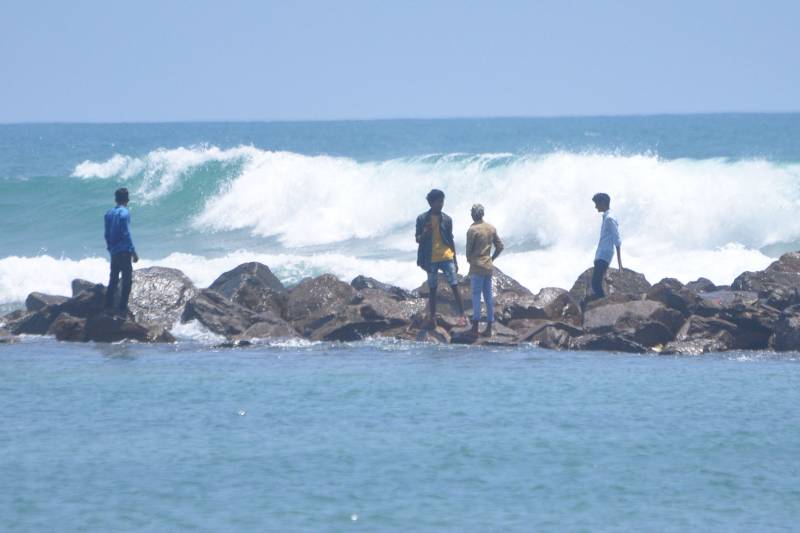 The criteria for getting the certification are the beach should be plastic and pollution free, equipped with waste management system, ensure safety to visitors, provide bathing showers with clean water, besides cafeteria and international facilities for visitors, parking space, environmental education for beach users and a few others, said district tourism officer (Visakhapatnam) and nodal officer for the Blue Flag Project R. Purnima Devi.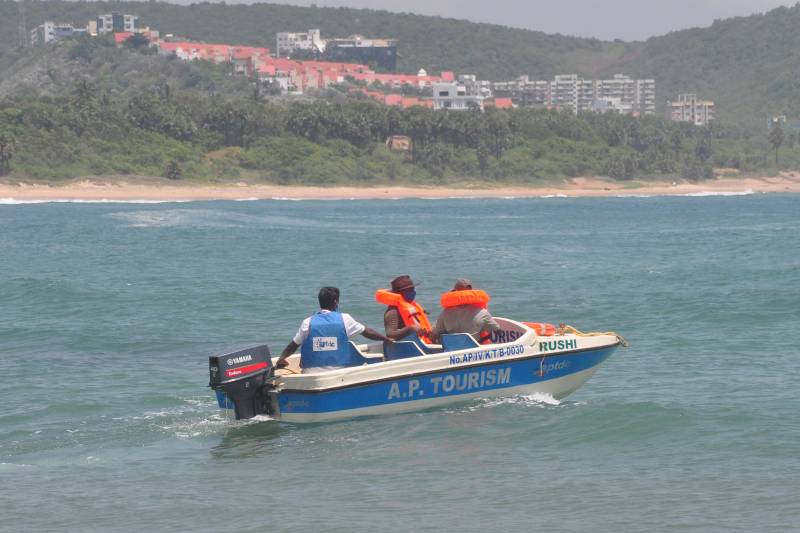 Rushikonda is one of eight beaches recommended for the label in AP. An independent national-level jury comprising eminent environmentalists and scientists have made these recommendations.
Blue Flag beaches are considered the cleanest beaches in the world. Rushikonda is the only beach in Andhra Pradesh and one of 13 beaches in India vying for the Blue Flag eco-label.
Vizag has six beaches but Rushikonda is the hotspot for beach lovers even though it is away from the city. Rushikonda beach is also the best place for surfing and other water sports and speed boating.
A couple of years ago, South African cricketers Johnty Rhodes, Dale Styen and a few other players of the Indian cricket team visited Rushikonda beach for surfing.