Sanitation workers in Gajwel protest after 9 COVID-positive workers taken to hospital in tractor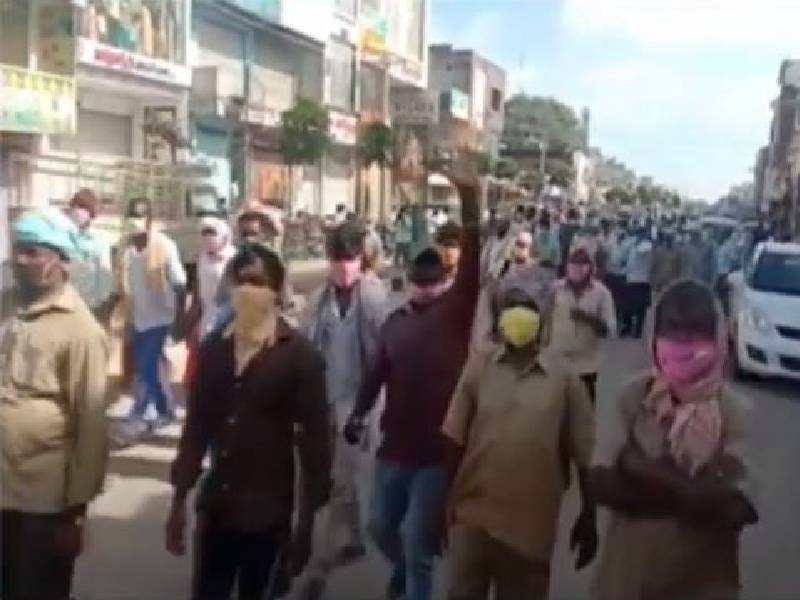 Medak: Nine sanitation workers of Gajwel municipal corporation who tested positive for COVID-19 were taken to the hospital in a tractor. Following the incident, sanitation workers took to the streets to protest the inhumane treatment.
The municipal commissioner of Gajwel, N. Krishna Reddy, told NewsMeter, "The workers were advised home quarantine after they tested positive for the coronavirus. I suggested they get admitted to the RVM Institute of Medical Sciences for better treatment and had also asked them to take an ambulance. But the workers decided to take the tractor. That is how they usually travel from one place to another."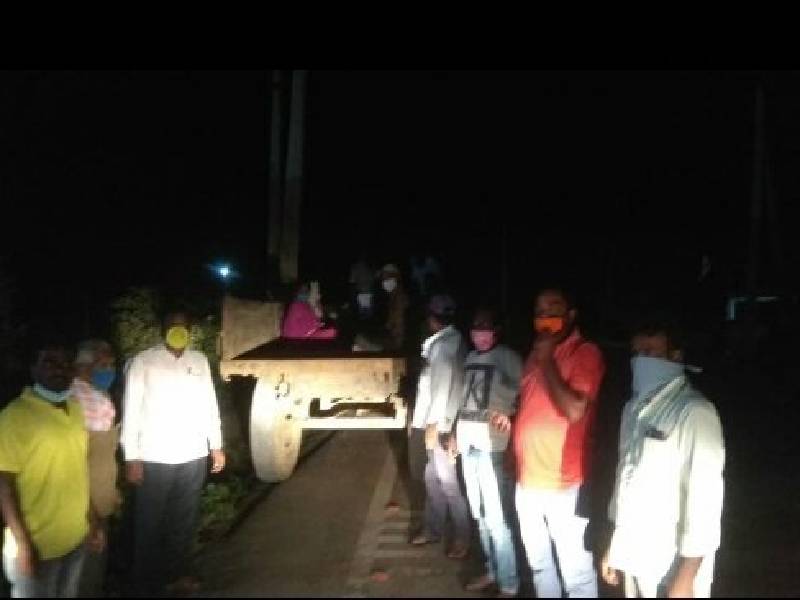 The angry sanitation workers, however, said the officials did not care for the workers because they come from marginalised communities. This is a case of caste discrimination, they alleged.
Meanwhile, Congress leader Narsa Reddy said, "This is discrimination against the poor workers who worked day and night during the pandemic. They have no proper protective gear due to which now nine worker are infected. Will they send their own family members in a tractor to the hospital if the are infected? It is inhuman."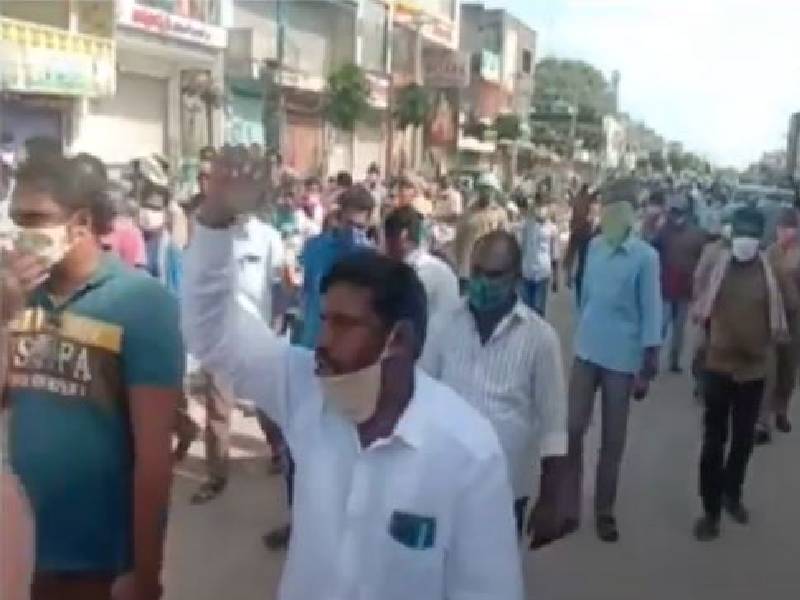 He added, "The commissioner and the chairman were asked to ride in the tractor along with the workers. But they refused and instead have issued an apology saying such incident will never happen again. Such incidents are shameful and unacceptable."
The workers called off their protest after officials and the chairman apologised and garlanded a statue of Dr. Ambedkar in the area.