England woman cricketer Sarah Taylor posted a nude photo of herself, taking the bails off on her personal Instagram handle on Tuesday and has shocked many. Sarah posted the picture for a noble cause which is an initiative by a UK Health and fitness magazine known as 'Women's Health UK'.
Sarah, who has lately been suffering from personal issues mostly anxiety, had recently pulled out of the T20 series against Australia.
Captioning her picture on Instagram Sarah said, "Anyone that knows me will know that this is a little out of my comfort zone, but I'm so proud of myself and grateful to @womenshealthuk for inviting me to be a part of this issue. I've always had issues with my body and I had to get over a few in order to do this and it was completely empowering. Every other girl looks stunning! Please remember EVERY woman is BEAUTIFUL. Thank you to everyone involved! (sic)."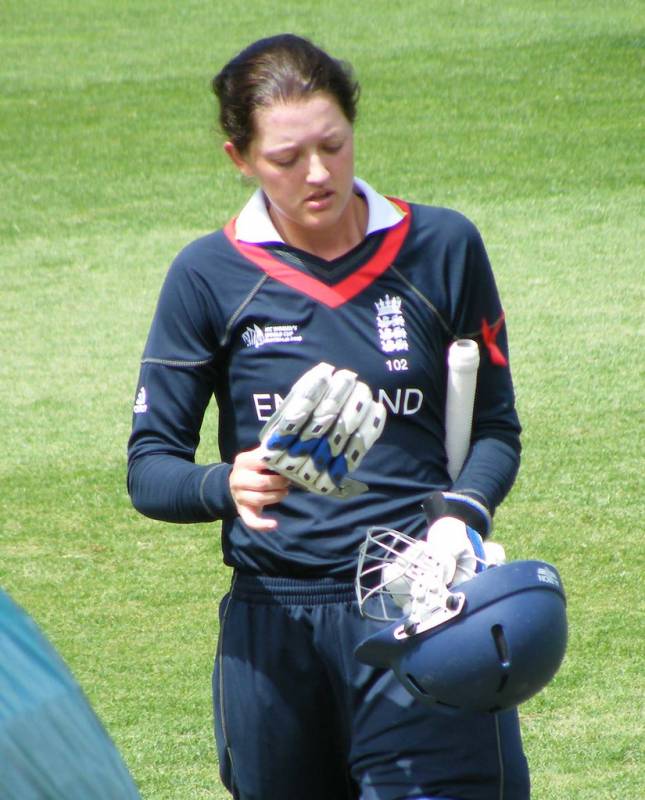 Source
This is not the first occasion that Sarah has taken a break from cricket due to her anxiety issues. She recently took a break during the woman's Ashes saying, "I don't want people to feel this is exactly the same. There are plenty of challenges I've overcome on the way, but mental health is not something you 'beat' (sic)."
Sarah, who is a wicket-keeper and batsman for the England women's team, is one of the most known and famous woman cricketers in the entire world. She is known for her magnificent strokes as a batswoman and lightning-fast hands behind the stumps as a keeper.