Hyderabad: Satellite data indicates that there is a continuous forest fire on the Andhra side of Nallamala. According to the data, almost 1, 500 acres of forest land was reduced to ash between Sunday and Tuesday. Ironically, the district forest officers are unaware of the incident.
Field Director NSTR Srisailam told NewsMeter "Whenever there is a fire incident the satellites will send signals to the concerned district forest officer. So far no such message has gone to any of the officers. As and when there is such a message, the DFO will immediately swing into action. Also they will update on what form of fire it was and where it originated."
There were two fire occurrences in Telangana side of Nallamala earlier this month. One happened in the forest between Vatavalipally and Domalapenta, within four days. The satellite images show the intensity of the fire. The first fire incident occurred on February 1 evening. The fire reduced 15 acres of the forest land to ashes. The forest officials took six hours to bring the fire under control. The most affected area is between Vatavalipally and Domalapenta.
In January, satellite data indicated that fire had spread across 1,200 acres of the forest land, although forest officials remained clueless but presumed that to be part of a few controlled burns.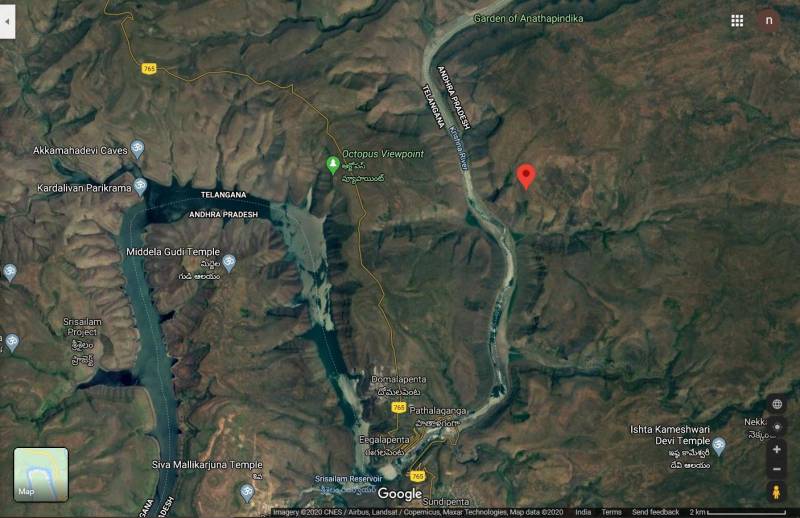 District Forest officer M. Joji told NewsMeter, "There were minor fire incidents even in January. We have done quite a few controlled burns last month. However, there were no major instances of fire."
According to government data, in 2019 there were 530 incidents of fire were reported in Andhra Pradesh. Meanwhile Telangana received 19,900 incidents of fire alerts. However, there was no loss of forest property or wildlife in either State in 2019.
A new #ForestFire🔥 broke out in #Nallamala on Feb-16 and is still continuing, this time its #Andhra side.

Pic1: Burn't & Active Fires
Pic2: NASA Fire Data

Fire Period: Feb16-Feb18
Area Impacted:~1500 Acres
Location: https://t.co/xt1YHEpvXn
News: None reported for this location https://t.co/IV79fx8fuf pic.twitter.com/mDz4aLt4rU

— Pradeep Goud Macharla 🌍 (@Macharlazz) February 19, 2020