Hyderabad: Satellite image shows earthquake hit Raghunathapalem village of Telangana's Suryapet District. The region experienced mild tremors, triggering panic among the residents. According to the National Centre for Seismology, the earthquake has a magnitude of 4.7 on the Richter Scale.
This is the first time Raghunathapalem has been hit by an earthquake. The village falls in seismic zone 3 which also includes Vijayawada. Scientists had earlier ruled out the idea of having the new capital of Andhra Pradesh in Vijayawada on the grounds that it is a part of a seismically active zone.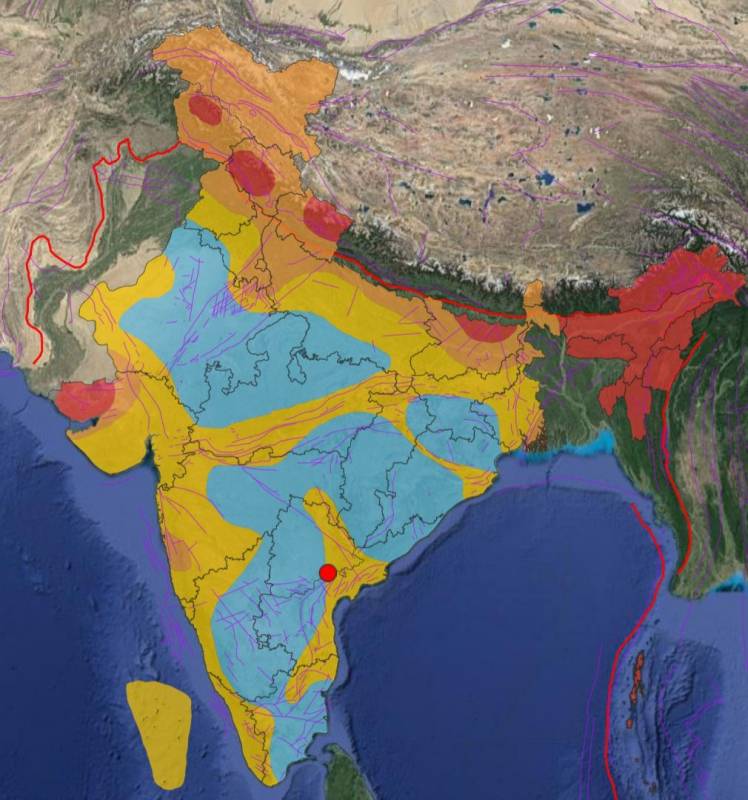 National Geophysical Research Institute (NGRI) Chief Scientist Seismology Dr Sri Nagesh told NewsMeter, "We would be analysing the region for a year or two. Different aspects of the surface phenomenon will also be monitored. What is its depth, where is it migrating, how is it migrating, is it only or is it moving further up, all these factors must be considered. Not every earthquake will have a surface manifestation. But you can map the geological extent of the seismic activity."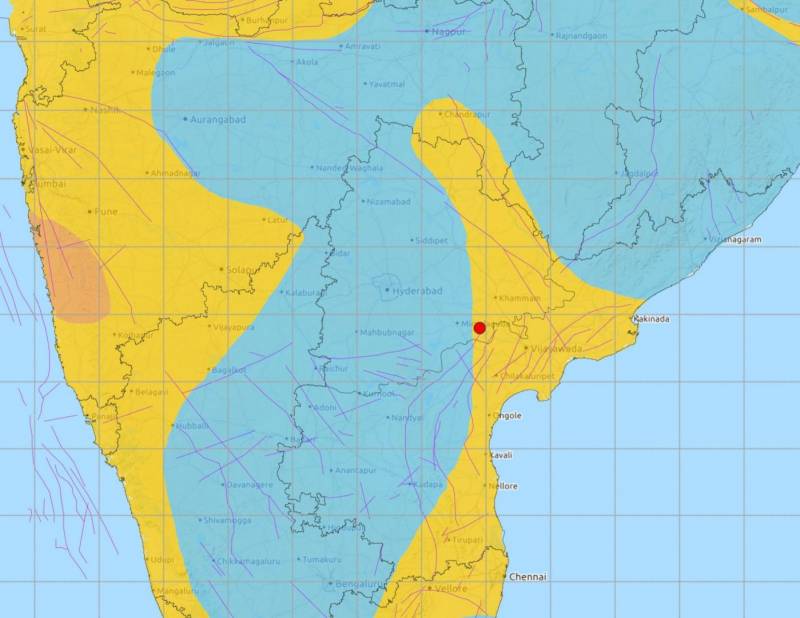 According to the Geological Survey of India's earthquake geology division report, Vijayawada is bound by Indrakiladri hills which is of relatively low elevation. Scientists say this makes Vijayawada vulnerable to tremors which could have a major impact.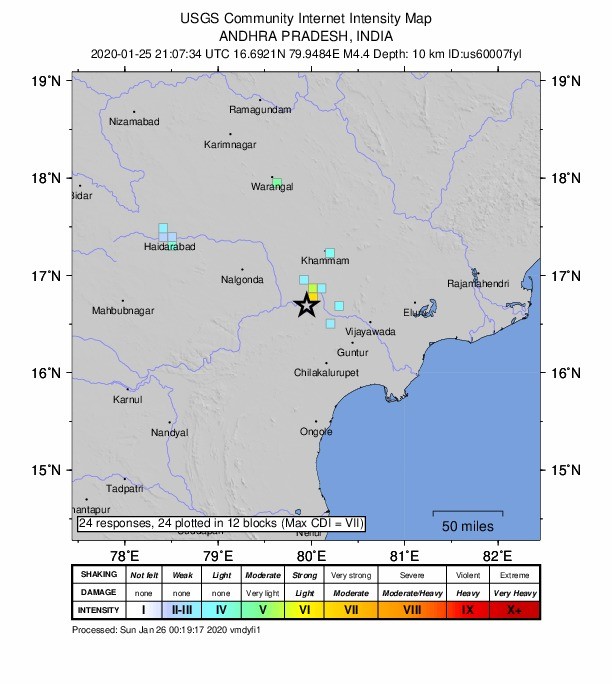 Suryapet and Nalgonda districts of Telangana and parts of Krishna and Guntur districts in Andhra Pradesh also experienced tremors on Sunday. In fact, in Telangana, the tremors were felt as far as the Old City in Hyderabad. The earthquake was reported at around 2.37 am on Sunday.
A 4.7 magnitude #earthquake has hit near Raghunathapalem Village, Nalgonda District #Telangana.

Time:01-26 02:27:34 am
Loc:16.692°N 79.948°E
Depth:10 km

Jaggayapeta,Sathenapalli of AP & #Hyderabad,#Warangal ,#khammam of TS might have experienced slight tremors. pic.twitter.com/3CzYszm24s

— Pradeep Goud Macharla 🌍 (@Macharlazz) January 26, 2020