Hyderabad: While the World Health Organisation (WHO) states that there is no concrete evidence to prove that Covid-19 may spread through cash, these engineering students do not want to take chances with the deadly virus. Three final-year B.Tech students from Lord's Engineering College, Hyderabad, have come up with an innovation: a currency sanitiser named Money Cure. The device, which is shaped like a box, uses far UV rays to disinfect the currency, according to the students.
"After Covid-19 lockdown was announced, I was particularly concerned about currency passing through many hands. I also found that countries like China had begun disinfecting their currency post Covid-19 outbreak. It was a simple case of necessity fuelling invention," says Sohrab Samad, one of the students behind the innovation.
As per the student entrepreneurs, these ultraviolet rays, which have a wavelength of 222 nanometres, come under the far UV category, and are often used to disinfect wounds. Exposure to the rays for about 3-4 seconds is enough to disinfect a surface, they say. "The UV rays of this category are user-friendly and will not cause any harm to the skin or the eyes," the innovators asserted.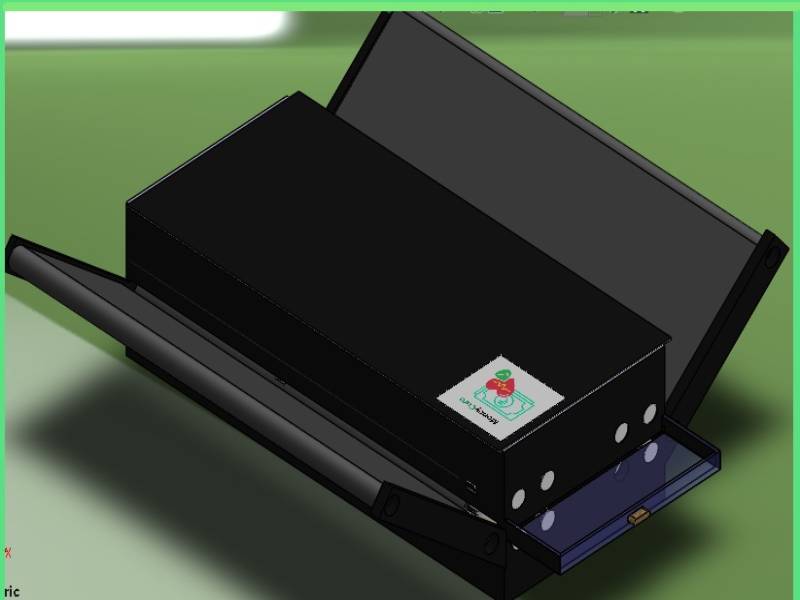 The WHO had earlier warned against usage of UV lamps to disinfect hands or other areas of the skin. It had also stated that "there is no evidence to confirm or disprove that Covid-19 virus can be transmitted through coins or bank notes. "We are using this on currency, so that there are no health hazards involved," Samad said.
The portable device consists of two trays: an input tray where a user can place the cash, and an output tray. Using feed technology, the device will go through the bunch of notes one-by-one, and bring them out to the output tray. There is also a separate provision to sterilise coins, they said.
"While this is a basic version of the device, we plan to add more features to the new, advanced versions. The device will be of a bigger size, so that you can disinfect A4 size documents as well. Another feature that can be added is the feature of counting denominations of the currency notes. There are many possibilities that we can explore in this device," says Samad.
The currency sanitiser, which took around two months to be developed, will be sold at Rs 6,000-10,000. The entrepreneur team consists of Sohrab Samad, Taha and Mohammed Sumair Khan, all pursuing their final year in Electronics and Communication Engineering at Lord's College.