Highlights
Five MMTS bogies derail

Intercity Express pilot stuck in muddle
Hyderabad: As many as twelve persons, including the loco pilot of Hundry Intercity Express were injured, when an MMTS train collided into it at the busy Kacheguda railway station here on Monday. After nine hours of rescue operation, MMTS pilot L Chandra Shekhar was taken safely from the crushed engine. He has been rushed to hospital for further treatment.
MMTS pilot L Chandra Shekhar
Reasons being attributed are technical snags that cleared the MMTS train to travel on the same track. Five of its coaches derailed because of the impact. It is believed that the MMTS driver misread the signal.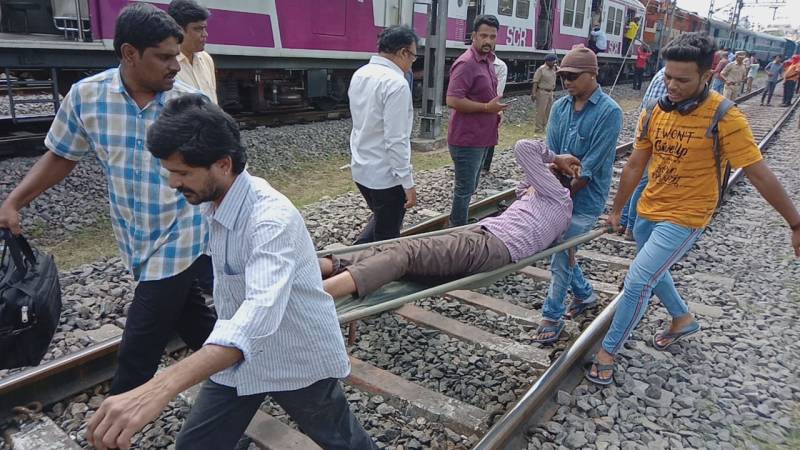 The Kurnool-Secunderabad Intercity Express had halted at the station, oblivious of which the MMTS train was also proceeding on the same track. The MMTS pilot, apparently, did not notice Express and crashed into it from the rear.He
While a few bogies of the MMTS train were completely damaged, six tilted from the track.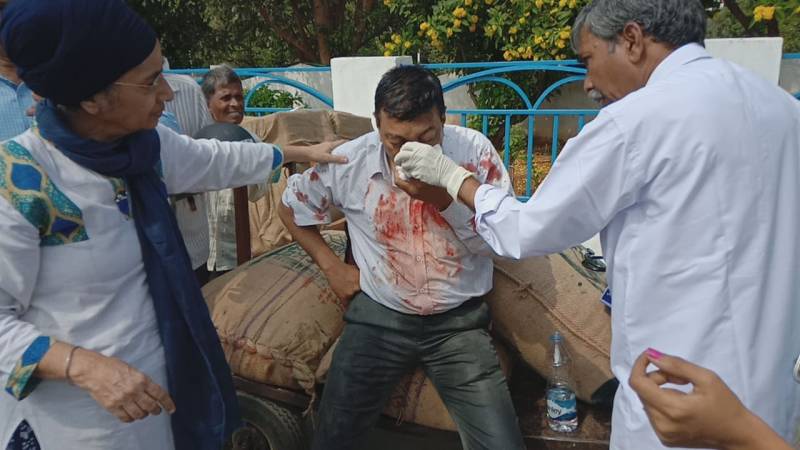 #Breaking:#Hyderabad: 5 injured after 3 coaches of Lingampalli-Falaknuma train and 4 coaches of Kurnool City-#Secunderabad Hundry Express derailed, following collision of the two trains at #Kacheguda #RailwayStation. Rescue operation underway..:#TrainAccident pic.twitter.com/XViWM1niks

— Gitanjali D.S🇮🇳 (@Gitanjali_DS) November 11, 2019
Railway safety authorities, rescue teams, medical and police rushed to the spot and started rescue operations. The injured were shifted to Osmania Hospital. Rescue teams were trying to bring the loco pilot of Intercity Express, who was struck inside the cabin following the crash.
Further investigations are underway. Official statement from South Central Railway said a high-level enquiry will be conducted on the incident.