Hyderabad: The sleuths of Anti-Corruption Bureau, Telangana arrested Ch Sujatha, Tahasildar Shaikpet , for failing to explain the source of cash and gold ornaments found at her residence during a search.
The ACB, on June 6th , caught red-handed Kandala Nagarjuna Reddy, a revenue inspector accepting bribe of Rs 15 lakhs from a land lord. Also arrested was A. Ravinder, serving as a sub-inspector at Banjara hills police station.
The trap, not only exposed the deep-rooted corruption in the state's revenue department, once again. But, also led the operation to the house of Shaikpet Tahasildar, Ch Sujatha. The sleuths unearthed 24 lakhs cash and 6 lakhs worth gold ornaments.
Speaking to Newsmeter, an ACB official said, " Neither the Tahasildar or her husband were aware of the source of cash found during the search, we found discrepancies in their responses. The husband, an assistant professor claimed, they sold a piece of land to his sister and brother-in-law but failed to produce the registration documents. He had no answers to why was the transaction not through a bank".
"Also, the man's sister is a government officer. It is pertinent for her to maintain a clear record ( inform) in case of property purchase. It is still unknown if the couple owned a land. The Tahasildar was arrested on Monday and sent to judicial remand" the officer added.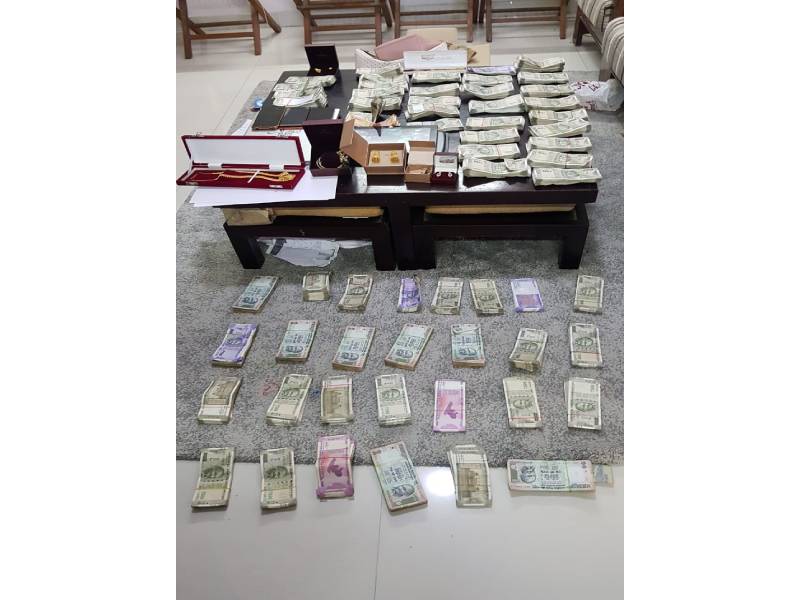 How did the Tahasildar fall into ACB's trap
It all began when, Tahasildar, Shaikpet Ms Ch Sujatha filed two cases against Syed Abdul Khalid, for encroaching 4865 square yards of land located in Banjara Hills Road no. 14. He (referring to the complainant) in returned filed a petition with the Tahasildar's office asking to survey the land and update the revised details on-line.
The facts of the case are, back in 1969 the complainant Syed Abdul Khalid's father purchased 4865 square yards of land in Banjara Hills. Over the years, the man did not watch over the property. When the land was slipping out of his hands, the latter filed a Writ Petition in the High court and obtained an order not to interfere in the land. The case is sub judice.
Syed Abdul encountered Tahasildar Shaikpet, when he approached her office for survey. She directed him to meet revenue officer Kandala Nagarjuna Reddy. The alleged nexus unfolded when revenue officer demanded Rs 30 lakh as bribe to solve all the problems linked with the revenue department. On the other hand, Sub-Inspector A Ravinder, demanded bribe of Rs 3 lakh to close the two cases filed against Syed.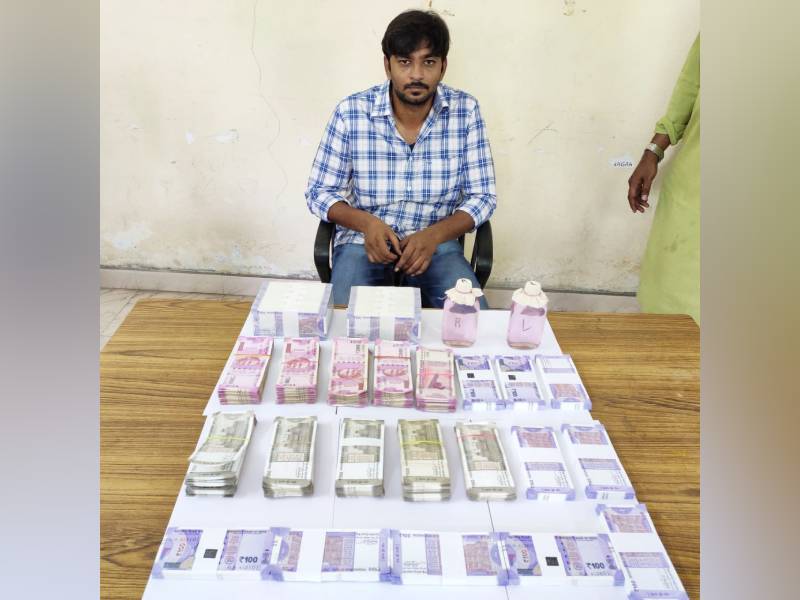 The ACB sleuths on June 2nd, caught red-handed Kandala Nagarjuna Reddy accepting Rs 15 lakh at Shaikpet Tahasildar's office. While Sub-Inspector Ravinder was arrested for accepting Rs 1.5 lakh.