Shoojith Sircar's 'Gulabo Sitabo' becomes first B'wood movie to be released on Amazon Prime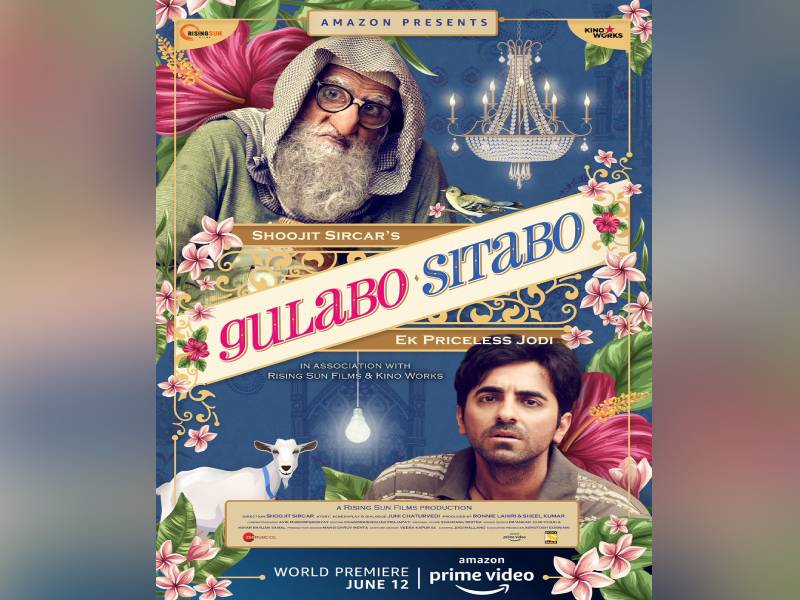 Hyderabad: The COVID-19 pandemic has brought all non-essential businesses to a halt. From malls to multiplexes, everything has taken a hit. Cinema, which depends on revenues from the box office, is one of the badly-hit businesses. Since the lockdown, OTT platforms (over-the-top media) have become the new go-to option for cinema lovers.
Now, with director Shoojith Sircar announcing the release of his film 'Gulabo Sitabo', starring Amitabh Bachchan and Ayushmann Khurrana, on Amazon Prime the debate about whether producers should take a leap and release movies on OTT or wait till the dust settles down has been put to rest. Sircar tweeted, "This is dawn of a new era for Indian Cinema." Indeed, it is a new beginning for Indian cinema in this Corona-plagued world.
'Gulabo Sitabo', written by Juhi Chaturvedi and produced by Roonie Lahiri and Sheel Kumar, will release on 12 June on Amazon's streaming website. Amitabh Bachchan had described his role in the film as one of the most challenging roles of his career. It took three hours just to put on his make up.
Hashtag #GiboSiboOnPrime has been trending on the Internet. The director and head of content of Amazon Prime Video, Vijay Subramanian, said they were happy to premier 'Gubalo Sitabo' on Amazon. Meanwhile, the director and country general manager of Amazon Prime Video India, Gaurav Gandhi, said the global release of this movie in 200 countries will ensure maximum reach and visibility across the world.
For mid-budget movies, it looks like premiering on OTT platforms will turn out to be profitable. Several Punjabi directors, too, are contemplating following in the footsteps of Shoojith after his announcement. Also, in south India, many movie buffs and fans are requesting directors and producers to release their upcoming movies on OTT platforms, until life returns to normal.
For the next few months, considering the looming threat of COVID-19 across the globe, OTT will likely be the new normal for the cinema world.