Hyderabad: Eid al-Adha, also known as Bakri Eid, was celebrated in the city with precautions and restrictions in place in view of the COVID-19 pandemic. But social distancing norms were thrown to the wind as a crowd gathered at Hyderabad's biggest goat market Ziahguda mutton market, once a COVID hotspot.
On Wednesday, the Telangana State Waqf Board had advised people against gathering at an open place to purchase animals. But such cautions were disregarded as people thronged the markets, many of them without a mask.
"Today is a day to celebrate and we should indulge ourselves but while taking necessary precautions. We came here to buy goats and have followed all preventive measures," said Sadik Ali, a customer at the Ziahguda mutton market.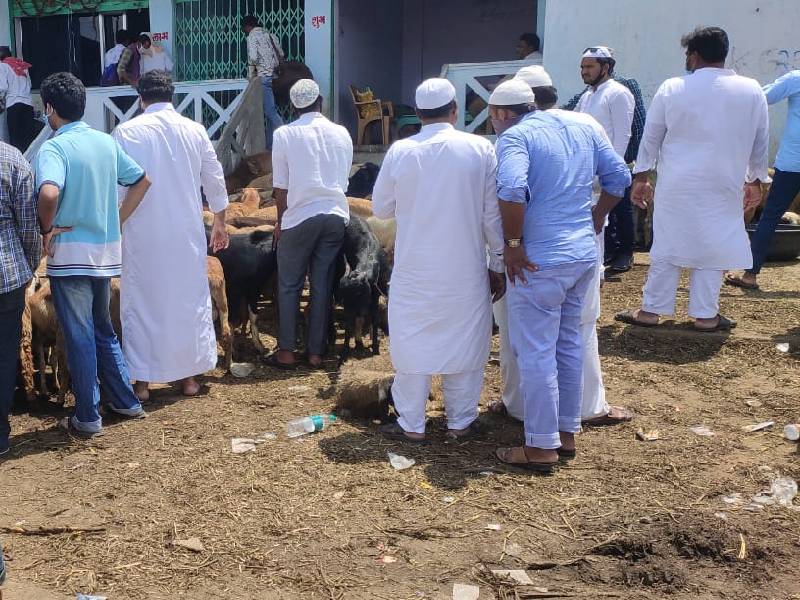 Ziahguda mutton market
While the imams of various mosques had announced precautions to be taken while celebrating Eid al-Adha, people could be seen roaming the streets near Mehdipatnam and the Kamela slaughterhouse in Kacheguda looking to buy goats.
Meanwhile, people near the Kamela slaughterhouse were not only buying goats but they were also buying mutton from some corner shops. Butchers were chopping the meat without wearing a mask. The customers, too, were flouting the social distancing norms.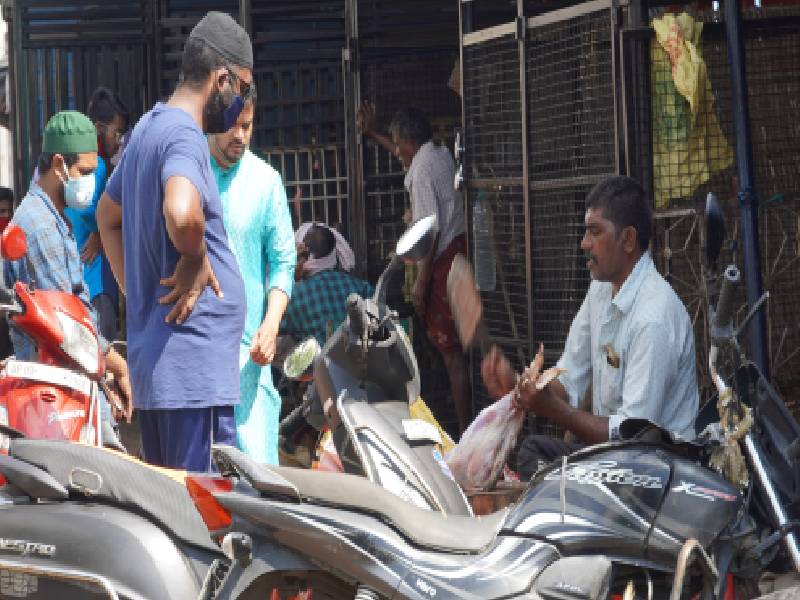 Kamela slaughterhouse
The traders, however, did not seem happy with the sales this year. "Last year by 11 p.m there were no goats left but now we all have at least 50 goats," said Satish, a trader at Ziahguda. Traders at the Kamela market, too, were unhappy with the sales but were hopeful they would pick up by evening. "The sales have not been good so far but people might come by in the evening after the prayers. Still, we all have a good number of goats left," Naveen, a trader at Kamela market, said.
In the last week of July, AIMIM president Asaduddin Owaisi had ensured that the butchers in the city were tested for COVID-19 and only those who test negative would serve during the Bakri Eid.