Social distancing norms thrown to wind as people throng Vizag's fishing harbour to buy fish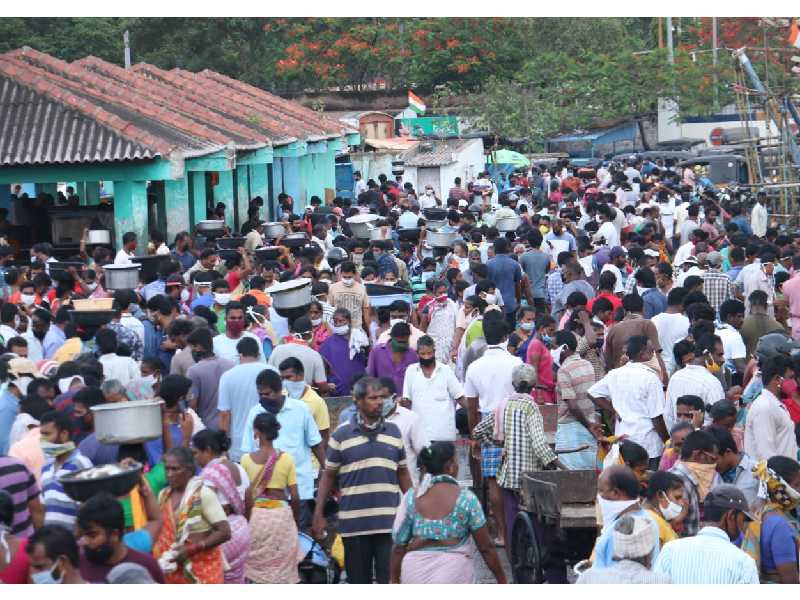 Visakhapatnam: Consumers and traders gathered in large numbers at the fishing harbour in Vizag city on 14 June violating the social distancing norms even as the state continues to report new COVID-19 cases almost every day.
The Vizag fishing harbour is one the largest exporting centres with an estimated annual turnover of over Rs. 7,500 crore. After work was shut down for two months in view of the pandemic, the fishermen resumed operations on 3 June.
The authorities have made arrangements to ensure smooth transactions at the harbour. However, on Sunday these protocols failed and social distancing norms were thrown to the wind resulting in chaos at the auction centres as well was retail fish shops.
D. Sudhakar, a resident of MVP Colony in Vizag city, said people from various parts of the city have been coming to the fishing harbour since 6 a.m to buy fish, particularly seer fish, silver-pomfret, and prawns. But the majority of the consumers, traders, and fishermen are neither following the social distancing norms nor wearing face masks risking COVID-19 infection, he added.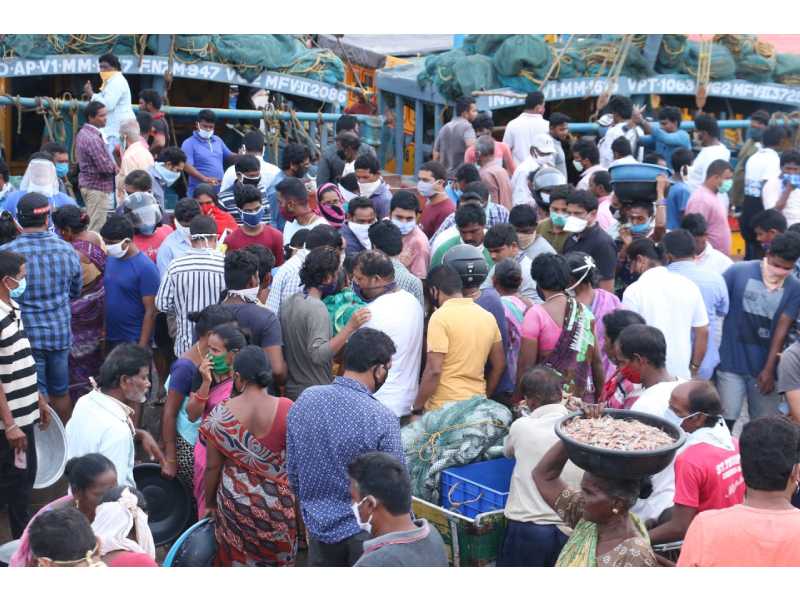 A large number of customers and retail traders thronged the fishing harbour after it reopened after two months and the authorities failed to regulate the crowd, said M. Lakshman, who sells fish and prawn at the harbour.
Traders and owners of fishing boats appealed to the district administration, police department, and fisheries department to regulate the crowd and said if Sunday's chaotic scene continues, people who visit the harbour will get infected, like in Koyambedu market in Chennai.
Vizag has reported over 257 COVID-19 cases and one death. On average, six to 10 cases are being reported in Vizag and it now has over 120 active COVID-19 cases in 72 clusters.