Hyderabad: Telangana's roller skaters hogged the limelight at the 57th National Roller Skating Championship in Visakhapatnam, winning one Gold, three Silver, and five Bronze. Lal Bahadur Stadium skaters were a part of the squad.
In the marginal penalty shoot, the Cadet Girls Squad, representing the Telangana State Team, won a Roller Hockey Silver Medal. Cadet Boys Squad won a Roller Hockey Bronze Medal, representing the Telangana State Team. The Telangana State Team's Sub Junior Girls Squad won Bronze in Roller Hockey while Senior Girls Squad bagged Silver. Each team event composed of 12 participants.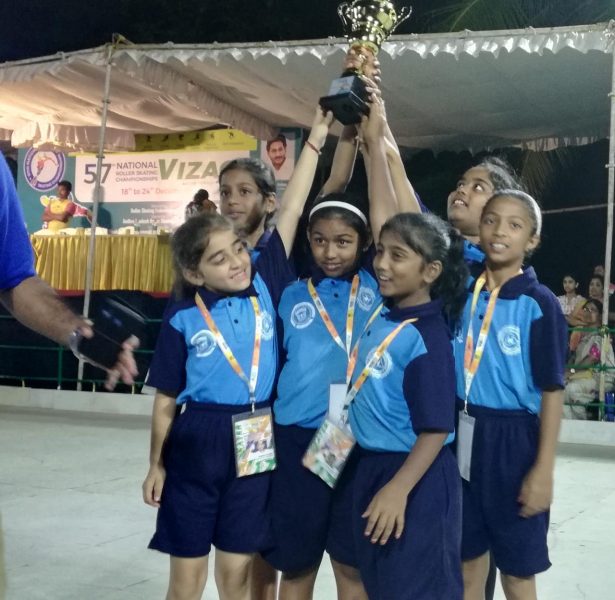 Sakshi Sagar Shah skated off to glory with a Gold medal while Dhara Jain won a Silver Medal at the Roller Freestyle event. Meanwhile, in the solo skate event, D Kritika, D Vishal and Ali Akbar won bronze medals.
Telangana's Roller Hockey Skate coach Jitender Gupta said, "The participants at the nationals had a great performance compared to last year. LB stadium skaters have already represented India at various international events, and we hope they will continue to do so."
Talking to NewsMeter, a parent stated that the success of girls and women at Asian Games this year was excellent, and the Sports Authority of India acknowledged their talent. "Similarly, we ask Telangana's Sports Authority (SAT) to recognise the players' talents by congratulating them. They must motivate their players who are capable of winning Gold. The coaches in their respective fields are highly experienced. By providing them with the best infrastructure and inaugurating the new Skating Rink at LB Stadium, SAT should encourage our girls and women," the parent added.
The skaters worked hard and proved to be able to win Gold in the future. It is high time that the government depriving them of using the new Skating Rink that is yet to be formally inaugurated. The skaters have been patiently waiting for two years for the rink's opening. The parent added that the skating rink is currently being used for other events.