Visakhapatnam: Far away from their native land it perhaps is, but to over 30 Tamil families from Sri Lanka, their heart beats for RV Nagar and Yerravaram villages of Chintapalle Mandal in Vizag Agency. It is their home away from home to the extent that since settling down in this part of the country, around three decades back, they have no wish to either return to the island-nation or Tamil Nadu, where a sizeable Lankan population stays.
What makes them feel secure is that they are no more subject to harassment from the Sri Lankan government. Mostly Dalits from Salem district, they were ill-treated in the name of LTTE. At the behest of the Indira Gandhi administration and in order to ensure that they do not suffer the agonies emerging because of the political strife, in 1981 many Tamil families were brought to Rameswaram refugee camp, from where they dispersed to several South Indian cities and towns.
Those who arrived in Vizag agency were accommodated in the temporary shacks without any employment or sustenance. Most of them being from BPL families, they were forced to move closer to places where new project sites had come up in order make ends meet.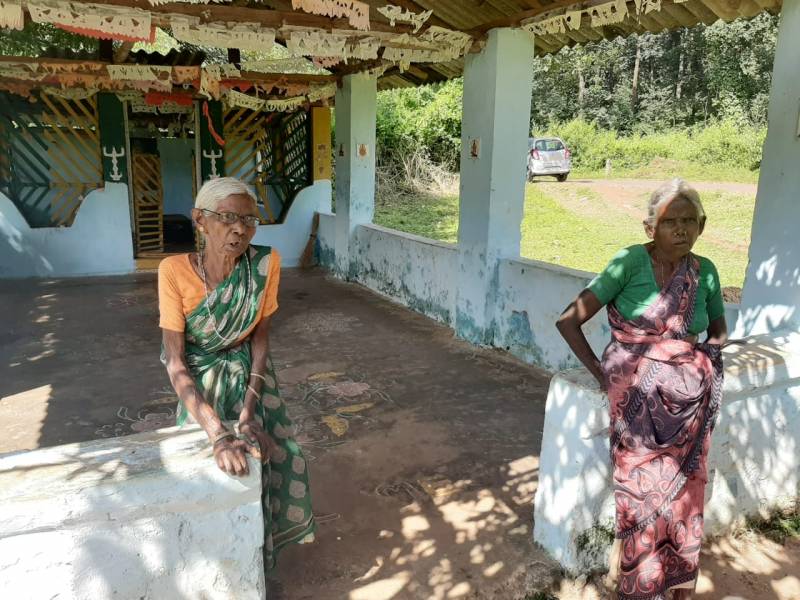 Above 30 families were shifted to RV Nagar and Yerravaram camps in Chintapalli agency, around 140 kilometers distance from Visakhapatnam. They were provided shelter in the quarters abandoned by the AP Forest Development Corporation. The bread-earners found work in coffee plantations.
"When I was 10, my family migrated to Yerravaram village", said 49-year-old Veeraswami Karunanidhi, who along with his family, continues to live in the same village.
Karunanidhi narrates the travails; "Initially, we appealed to the AP government to arrange for sending us back either to Sri Lanka or Tamil Nadu. However, over the years, we decided to shelve the idea of returning as we are leading a peaceful life now".
In the agency, they have seasonal employment lasting for a maximum of four months. During the rest of the year, they rear sheep, cattle or procure minor forest produce.
The Christian missionaries offered them clothes and ration in the need of the hour, apart from enrolling their children in Santi Sadhana High School. The camp is cut-off from the mainstream tribal belt and they never seek any financial aid from local communities.
At a time when they started settling down, the outlawed Maoists, active in the agency, began threatening them of dire consequences if they reveal their presence and strategic movements to police intelligence forces. A counter-threat came from Greyhound personnel who tormented them for information on the red rebels.
"Sandwiched between police and Maoists, and driven to the wall, we have appealed to the government to repatriate us to either Jaffna or Salem. However, our pleas have fallen on deaf ears", Karunanidhi said.
Ray of Hope
The former Paderu Sub-Collector, Arokhya Raj, a native of Tamil Nadu, granted them the status of Scheduled Caste, entitling them to claim the Adi Dravida community certificate and benefits under that social category.
A victim of Sri Lankan army torture, 70-year-old Rasamma points out "We have been entitled shelter in the AP Forest Development Corporation quarters based on the Aadhar, ration and Voter Identity Cards. Such entitlement gives us hope to lead a peaceful life in this remote village.''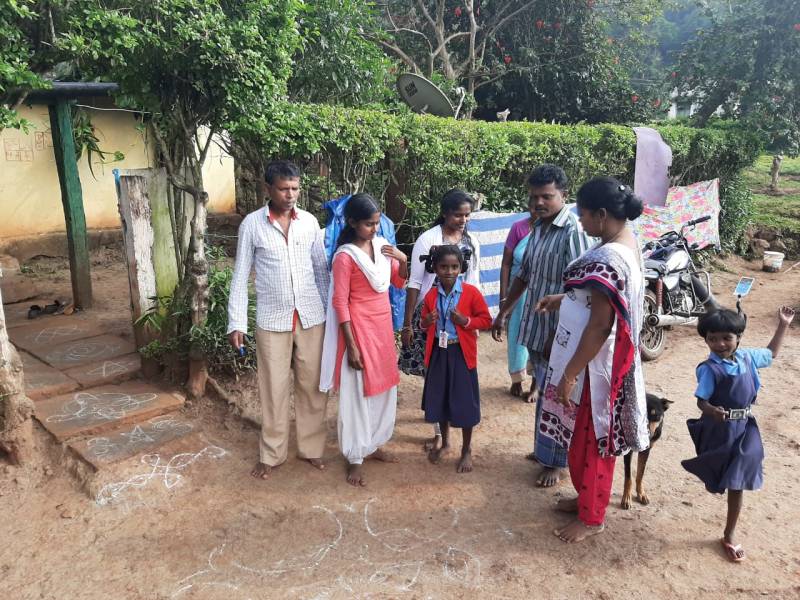 She adds that their fellow families have been leading a comfortable life without any dependence on any quarter.
Many elders told this correspondent that in 2004 they were eager to move back to Jaffna or Salem.
"There was no point in going to Salem as our lands have been grabbed by people in Jaffna, with whom we have lost contact over the past four decades", they added.
"When Vizag is our home why should we go back to Salem or Jaffna?" asks Tabadhi Veeraswamy, Karunanidhi sister who is a nurse in a corporate hospital in Vizag city. Tabadhi has recently obtained Post Graduate degree in anthropology from GITAM deemed-to-ve-university.
In the recent Grama Sachivalayam recruitment, Tabadhi has got selected as ANM.
They are pursuing professional courses offered after their high school and Intermediate qualifications. They are pinning hopes on getting government jobs as a means to join societal mainstream.