Hyderabad: Recently, a video doing the rounds on WhatsApp shows large stacks of money, claiming that the money was found at Congress leader D.K. Shivakumar's New Delhi's residence during ED raid. The video shows stacks of money, some of which are burnt. The colour of the notes resembles that of the new Indian currency, introduced after demonetisation.
Origin of the video
The money in the video is not real money. It is an art installation by a Spanish artist named Alejandro Monge for Madrid Art Festival. The original post was put up by Monge on Instagram on 25 February 2018.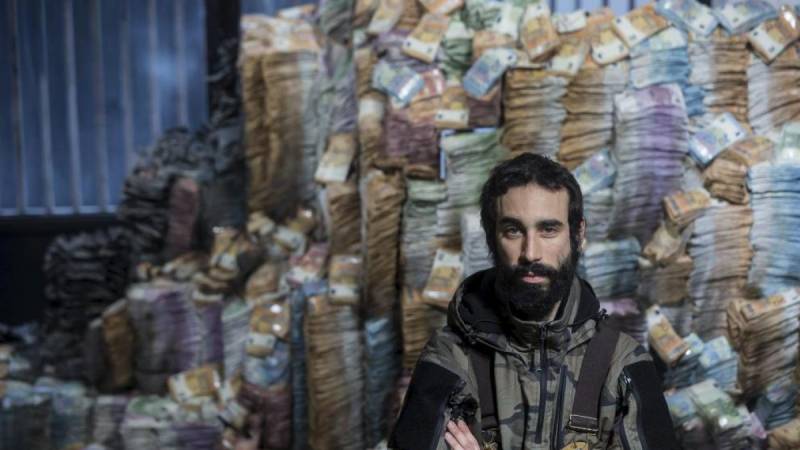 The video was posted by a person who attended the art festival. Alejandro Monge posted some pictures on his Instagram which clearly explain reality. The installation was called the "European Dream". According to Monge, it included 500,000 hand-painted bills made up of resin.
Falsely linking D.K. Shivakumar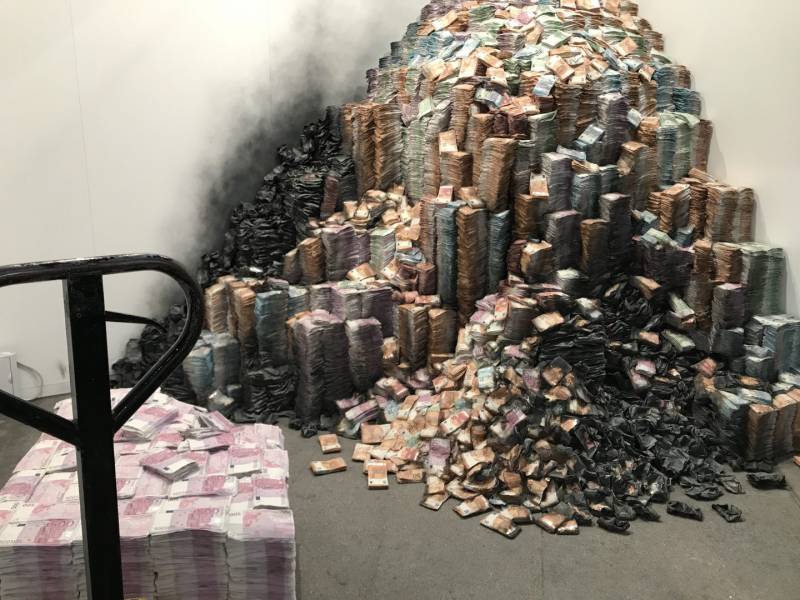 The Enforcement Directorate arrested D.K Shivakumar on September 3, 2019, under the Prevention of Money Laundering Act (PMLA). According to the ED, Shivakumar had set up an extensive network of people and places across Delhi and Bangalore to transport and utilise unaccounted money. Hence the misleading posts connecting his arrest to the old money video.
The Post Read
"The bungalow of Karnataka Congress minister D.K. Shivakumar has been raided in Delhi, there was also an attempt to burn money. Sharing his video with you. Look at the rupees in the warehouse and share so that the true corrupt face of Congress can be seen!!!" the message reads.
Fact Check:
Newsmeter observed every frame of the video, took snapshots from the video and did a reverse image search in Google as well as Yandex. The search results showed that this video has been in circulation since 2018.
Other places video in circulation
The video has gone viral along with the fake message not just in India, but in other countries as well. In March this year, the video was widely circulated in Russia, Cameroon, and Haiti. In all these countries, the social media users shared the video claiming that the money belonged to a politician.
Debunking the video
France 24's The Observers on March 3, 2019, debunked the video when it had gone viral in Cameroon, with the claim that a Cameroonian minister of defence was hiding money, and his wife tried to burn it before the police arrived.
In April 2019, the same video had gone viral in Tamil Nadu along with a message, which claimed that the money was found at a storage unit of a Tamil Nadu politician.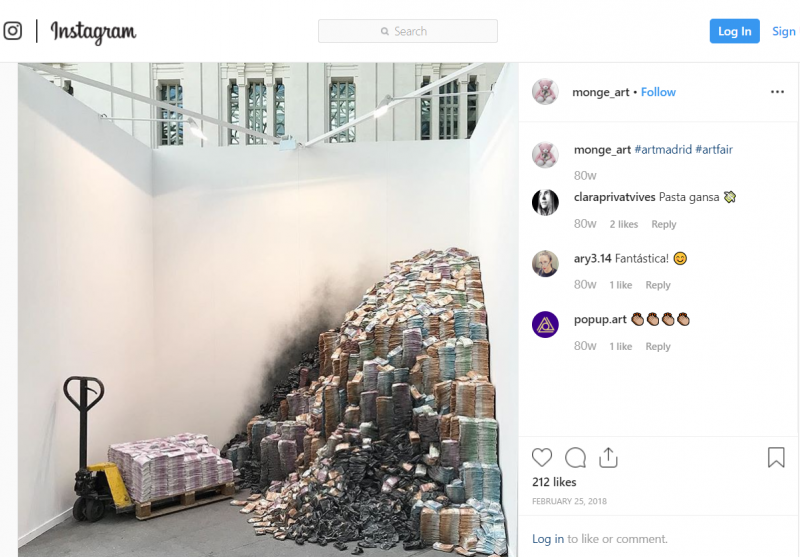 "Cash Cash and Cash only. One of Tamilnadu Politician – Fire in his godown Today – Currency burnt is meager only. But see the stash of unaccounted money." The message read. This was debunked by Boom Live in April.
Claim: Stacks of cash found in New Delhi residence of DK Shivakumar
Claims by: WhatsApp messages
Fact Check: False